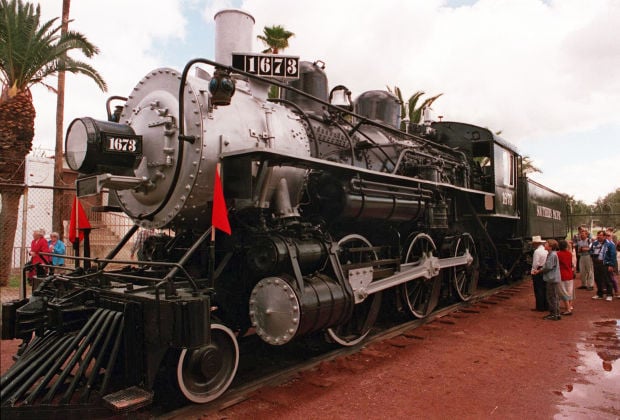 Locomotive No. 1673 was put into operation by the Southern Pacific Railroad in 1900 and logged 1 million miles hauling freight in Southern Arizona.
In 1954, toward the end of its working life, it was used in the movie "Oklahoma!," which was filmed in Southern Arizona.
It steamed into town for the last time in 1955 to mark the 75th anniversary of the arrival of the railroad in Tucson.
It spent much of its retirement on display at Himmel Park before being spiffed up and moved to the Southern Arizona Transportation Museum at the restored, historic depot on Toole Avenue downtown.
The arrival of the Southern Pacific Railroad in Tucson on March 20, 1880, and the completion of the southern transcontinental railroad the following March were big steps in Tucson's evolution from isolated pueblo to Sun Belt city.
The railroad's arrival merited a celebration on March 17-20, 1880.