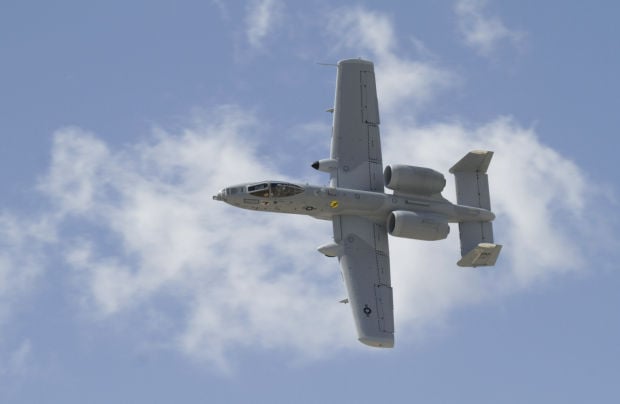 The A-10 jet, affectionately known as the "Warthog," has been a key part of Tucson's economy for decades, but within a few years it may become part of the city's history.
The A-10 has been a familiar sight over Tucson's skies since 1977, when the 355th Tactical Fighter Wing at Davis-Monthan Air Force Base became the base of its operations.
The 12-ton, twin-engine jet was designed to provide support for ground troops and carries more than its weight in weapons ranging from a Gatling gun to smart bombs and missiles.
It became known as a prodigious tank-killer during the operations in Kuwait and Iraq.
At recent hearings on its planned phase-out by the Department of Defense, Gen. Martin Dempsey, chairman of the Joint Chiefs of Staff, called it "the ugliest, most beautiful aircraft on the planet."