Tucson Oddity: Cemetery's 'Veteran Islands' honor US military service
MIKE CHRISTY / ARIZONA DAILY STAR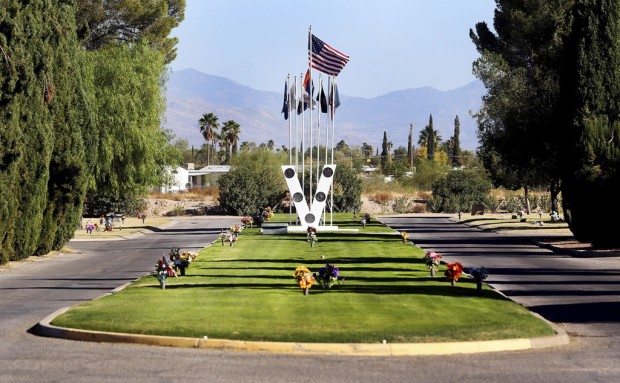 As featured on
Several years ago, Josefina Cardenas sent her husband up the side of "A" Mountain off South Mission Road with a rosary and a note in hand. Luis Javier Cardenas walked up the steep pathway and left both in a small grotto where a statue of Our Lady of Guadalupe stood on the slope.
The owner of Old Times Kafe prefers décor straight off the farm.
Residents of one Tucson neighborhood don't have to go far to reach the end of the road. It's just outside their doors. They live in a curious section of the city that's been unpaved for generations.