Tucson Oddity: Classic '56 Chevy bus bench adds pizazz to Sun Tran trips
BENJIE SANDERS / ARIZONA DAILY STAR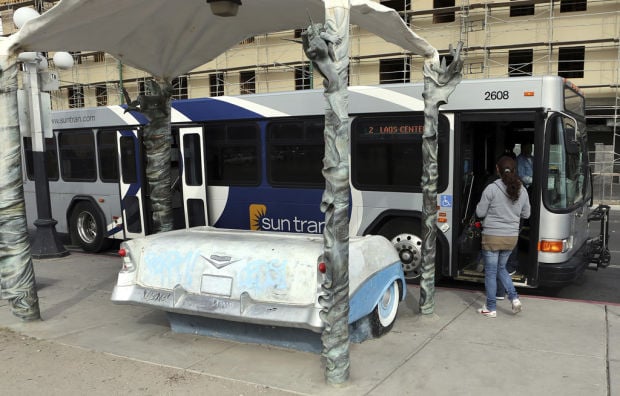 As featured on
A dilapidated building's run as an eyesore at the northeast corner of East Broadway and North Craycroft Road could be coming to an end. The building was at one time a tire shop, but it has been vacant for about 20 years and is in a state of disrepair, said the property's broker, Nancy McClure.
There's an obscure sculpture in downtown's El Presidio Park.
Is it a lizard or a fish? It's a giant lizard-fish! The "kind-of-random" sculpture sits on the sidewalk on South Third Avenue just north of East 20th Street, across the street from Santa Rita Park.