Tucson Oddity: Neighborhood atop cemetery
DOUG KREUTZ / ARIZONA DAILY STAR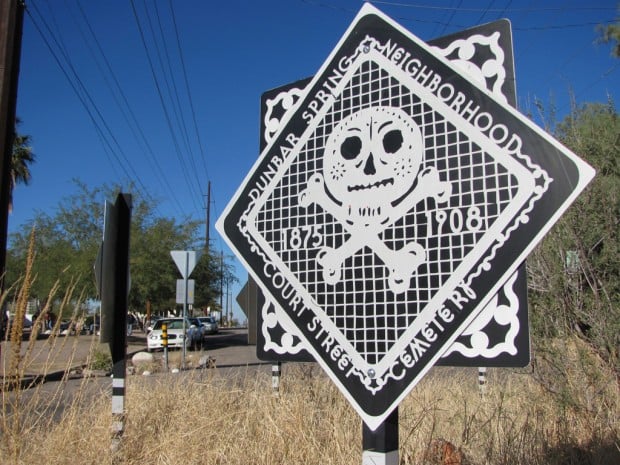 As featured on
An adobe structure sits near the fifth tee box at Silverbell Golf Course and isn't so much of an obstacle as it is a curiosity that golfers muse over.
Four rammed-earth monoliths occupy prominent real estate in downtown Tucson. The monoliths stand at the northwest corner of West Congress Street and Interstate 10, in Sentinel Plaza.
When Gary Morrow looks at a water bottle cap, he sees the suction cups of an octopus's long, winding, tentacles. A cotton picker part? A sunflower. A toilet seat? A porthole for a pirate ship, of course.