Fitz Caption Contest: Week of January 15, 2014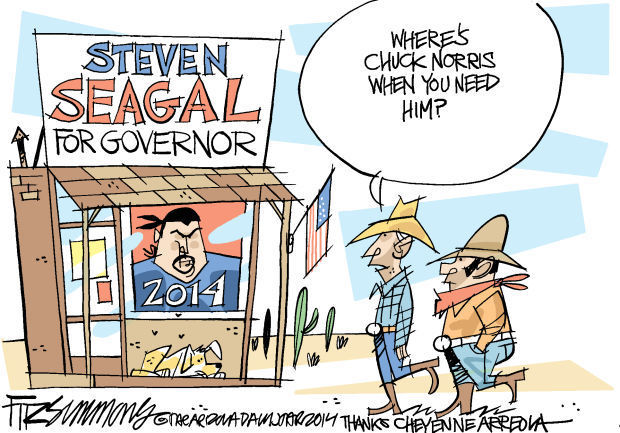 This week's winner is Cheyenne Arreola "Where's Chuck Norris when you need him?" The runners up are: Pat Foley, "That's a bunch of Kung Phooey." And Daniel Garland "And the best part is that we won't have to pay to see the ending.
Each Wednesday the Star will publish a Fitz cartoon without  a caption. We want you to come up with the best caption. The deadline is 6  p.m.Thursday.
Tags
Related Stories