Fitz Cartoon Caption Contest: Week of April 3, 2013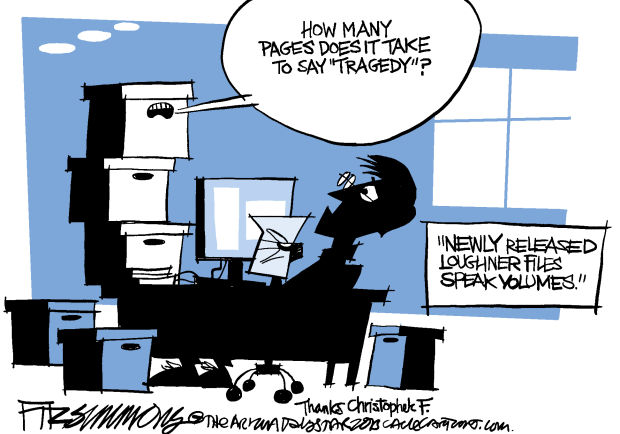 This week's winner is Christopher F. (3091),"How many pages does it take to say "Tragedy"? and the runners up are Conrad P. (elgatoil),"Background checks? We don't need no stinkin' background checks!" and Norman P. (nnphelps),"You idiots keep blaming the guns when all along the blame is yours for not helping me.Each Wednesday the Star will publish a Fitz cartoon without  a caption. We want you to come up with the funniest caption. The deadline is 6  p.m.Thursday.
Go to azstarnet.com/opinion in your web browser (not e-mail) to find and enter the contest. To submit a caption, you must be a logged-in, registered user of StarNet. The winning caption, selected by the Star's David Fitzsimmons, will appear in Sunday's paper.
Tags