Fitz Cartoon Caption Contest: Week of April 17, 2013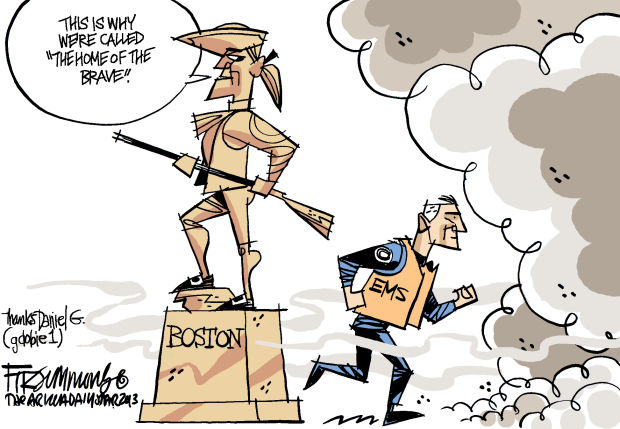 This week's winner is Daniel G. (gdobie1)," This is why we are called 'the home of the brave'". And the runners up are Mark S. (marksawyer),"One act of evil sparks a thousand deeds of heroism..." and Gary H. (Gary 53),"Rushing into danger in less than a Minute, man...YOU are the hero."
Each Wednesday the Star will publish a Fitz cartoon without  a caption. We want you to come up with the best caption. The deadline is 6  p.m.Thursday.
Go to azstarnet.com/opinion in your web browser (not e-mail) to find and enter the contest. To submit a caption, you must be a logged-in, registered user of StarNet. The winning caption, selected by the Star's David Fitzsimmons, will appear in Sunday's paper.
Tags