Fitz Cartoon Caption Contest: Week of August 13, 2013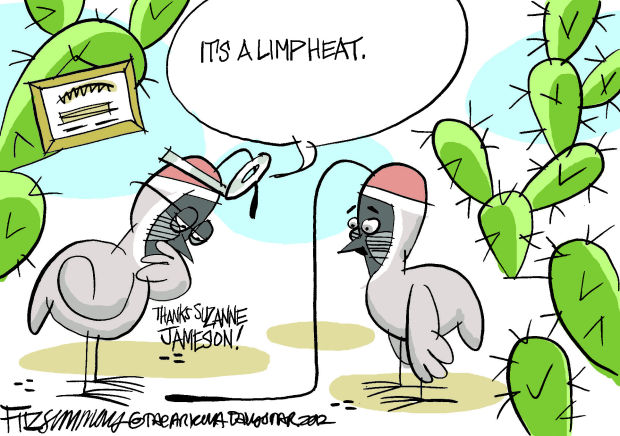 This week's winner is Suzanne Jameson, "It's a limp heat" and the runners up are Tobin Rosen, "Hmm....Why the long face?" and John Eyre, "We better keep this between us and not let Anthony Weiner know."
Each Wednesday the Star will publish a Fitz cartoon without  a caption. We want you to come up with the best caption. The deadline is 6  p.m.Thursday.
Go to azstarnet.com/opinion in your web browser (not e-mail) to find and enter the contest. To submit a caption, you must be logged in to the comment system with your Facebook profile. The winning caption, selected by the Star's David Fitzsimmons, will appear in Sunday's paper.
Tags