Fitz Cartoon Caption Contest: Week of July 11, 2012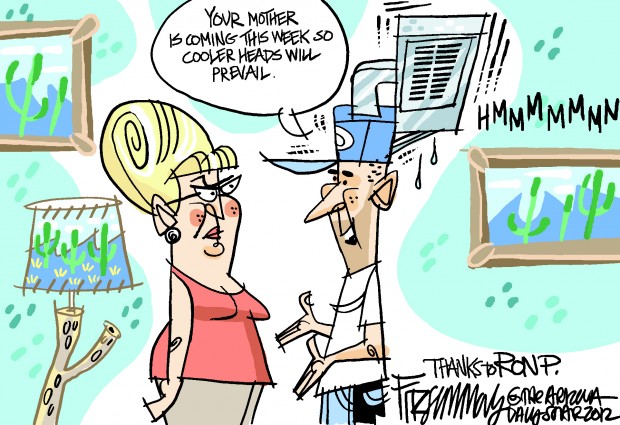 This week's winner is Ron P. (rp69times)Your mother's coming this week, so cooler heads will prevail. And the runners up are Greg R. (4073) I plead with you to let cooler heads prevail! And Robin G. (rgwozdz)It's great until you switch to AC and you have to put in the damper.
Each Wednesday the Star publishes a Fitz cartoon without a caption. We want you to come up with the funniest caption. The deadline is 6 p.m. Thursday. The winning caption, selected by the Star's David Fitzsimmons, will appear in Sunday's paper.
Tags