Fitz Cartoon Caption Contest: Week of March 25, 2013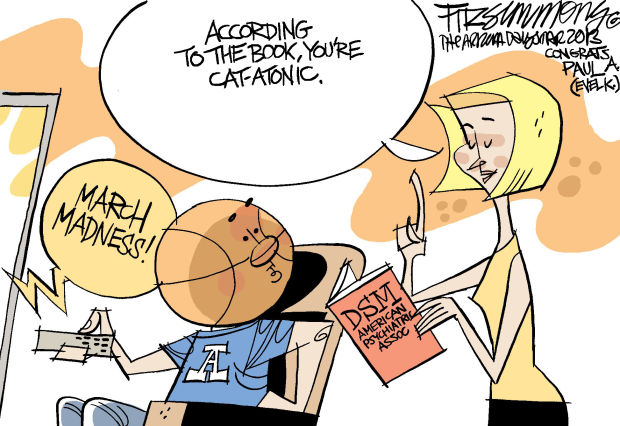 This week's winner is Paul A. (Evel K),"According to the book, you're Cat-atonic." And the runners up are Daniel G. (gdobie1),"As long as you check your air pressure periodically, you should be fine." And Gary H. (Gary53),"It says you're a ball-polar basket case."
Each Wednesday the Star will publish a Fitz cartoon without  a caption. We want you to come up with the funniest caption. The deadline is 6  p.m.Thursday.
Go to azstarnet.com/opinion in your web browser (not e-mail) to find and enter the contest. To submit a caption, you must be a logged-in, registered user of StarNet. The winning caption, selected by the Star's David Fitzsimmons, will appear in Sunday's paper.
Tags