Fitz Cartoon Caption Contest: Week of May 2, 2012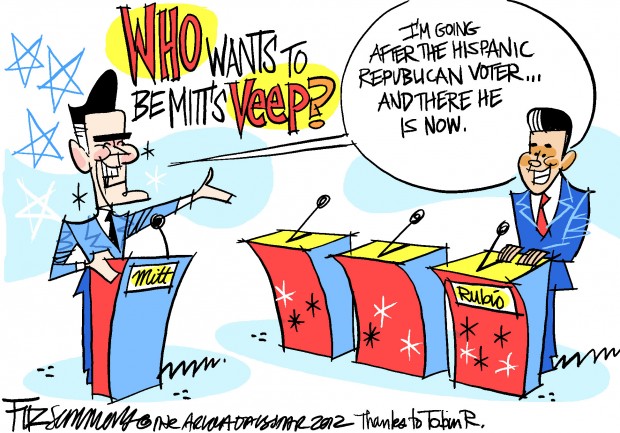 This week's winner is : Tobin R. (trosen1111) ," I'm going after the Hispanic Republican voter... And there he is now." And the runners up are Cortez H. (SonoranDog), "I'll tell you what, ten-thousand bucks? Will you be my VP for $10,000?" and Rick D. (poky) ,""If I Dream, will you Act?
Each Wednesday the Star will publish a Fitz cartoon without a caption. We want you to come up with the funniest caption. The deadline is 6 p.m.Thursday.
Go to azstarnet.com/opinion in your web browser (not e-mail) to find and enter the contest. To submit a caption, you must be a logged-in, registered user of StarNet. The winning caption, selected by the Star's David Fitzsimmons, will appear in Sunday's paper.
Tags