Fitz Cartoon Caption Contest: Week of May 29, 2013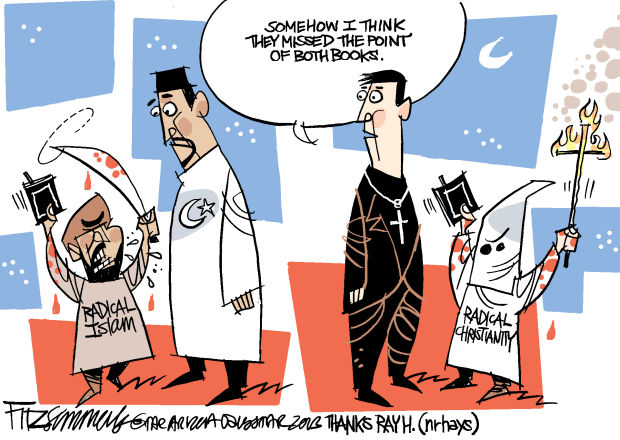 This week's winner is Ray H. (nrhays),"Somehow, I think they missed the whole point of both books." And the runners up are Kenneth T. (Tredwell),"I'm afraid some folks just take the fun out of fundamentalism." And Tom V. (parkthebus),"It may be time for the Radical Moderates to step up."
Each Wednesday the Star will publish a Fitz cartoon without  a caption. We want you to come up with the best caption. The deadline is 6  p.m.Thursday.
Go to azstarnet.com/opinion in your web browser (not e-mail) to find and enter the contest. To submit a caption, you must be a logged-in, registered user of StarNet. The winning caption, selected by the Star's David Fitzsimmons, will appear in Sunday's paper.
Tags