Fitz Cartoon Caption Contest: Week of May 15, 2013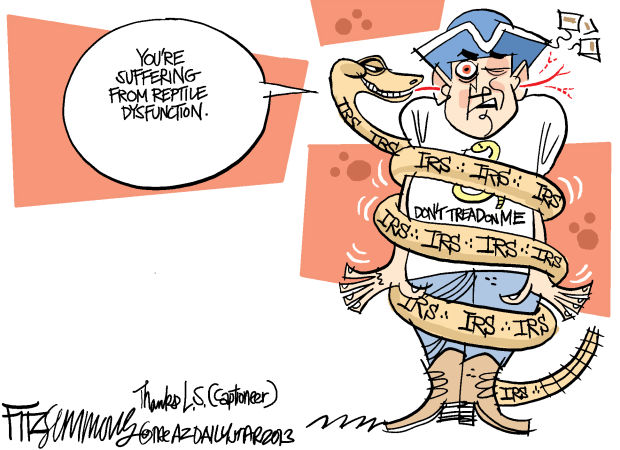 This week's winner is L.S. (Captioneer),"You're suffering from a reptile dysfunction." And the runners up are Paul C. (AZPaul48), "Look in to my eyes and repeat after me, Obama had nothing to do with this, it was just some rouge people trying to help Obama get elected." And Tobin R. (trosen1111),"Just because we really are out to get you, doesn't mean you aren't paranoid."
Each Wednesday the Star will publish a Fitz cartoon without  a caption. We want you to come up with the best caption. The deadline is 6  p.m.Thursday.
Go to azstarnet.com/opinion in your web browser (not e-mail) to find and enter the contest. To submit a caption, you must be a logged-in, registered user of StarNet. The winning caption, selected by the Star's David Fitzsimmons, will appear in Sunday's paper.
Tags