Off list: De'Anthony Thomas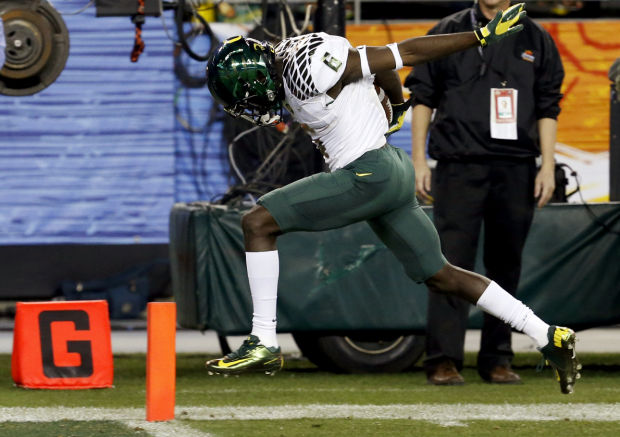 Oregon junior running back
Height, weight: 5-foot-9, 176 pounds
Previously ranked: No. 2, then No. 9, then off the list at midseason.
Why he dropped off: Thomas had 338 yards rushing and six TDs by the third game of the season, but an ankle injury kept him out of next four games. By the time he had returned, fellow RB Byron Marshall had blown by him and stolen his spot on this list.
What we said before the season: You have to see Thomas to appreciate him. The waterbug's numbers aren't stunning, but his presence belies his stature. Last year, he ran for 701 yards and caught passes for 445 more, all while returning punts and kickoffs. (He took one of each to the house.) He'll never be a bellcow back, but will get more carries with Kenjon Barner having graduated.
Related Stories