Picture Rocks Fire District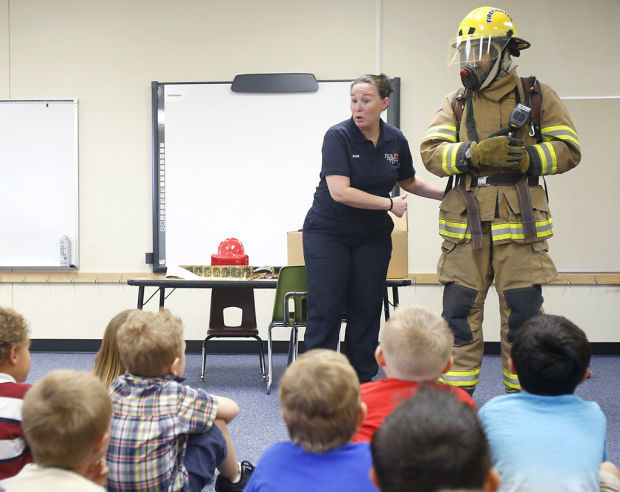 Above, Esterella Baca, 5, center, laughs with her fellow kindergarteners as they listen to a Picture Rocks firefighter talk while he has his breathing mask on during a demonstration at Desert Winds Elementary School at 12675 West Rudasill Road in Tucson, Arizona. Photo taken Friday September 20, 2013 Left, Billie Moon, left, a public educator with the Picture Rocks Fire District, shows a kindergarten class, that they should not be afraid of a firefighter when they are dressed in their full gear. Victor Ochoa, a firefighter-paramedic, dressed up in his gear in front of the kids. Moon says the focus of the presentation was to show kids that firefighters are their friends. ADDL INFO: Picture Rocks firefighters visited a local elementary school Friday to talk about their jobs and fire safety.
The firefighters were guests of Desert Winds Elementary School, 12675 West Rudasill Road, on the northwest side.
The outreach program is designed to teach kids not to be afraid of firefighters when they see them in their full gear.
Related Stories