A and K Landscaping LLC
You've Tried the Rest, Now Hire the Best!
Serving
Tucson
,
AZ
85716
Last Updated: November 24, 2015
About A and K Landscaping LLC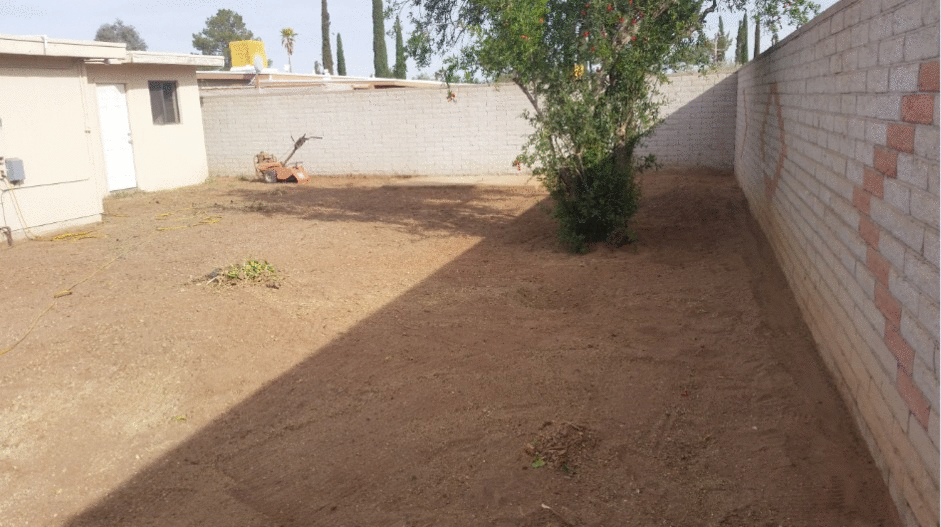 At A and K Landscaping, we take pride in providing our customers with top notch quality while delivering superior customer service. Let us be the first to tell you that we are not the cheapest landscaper in the area. We often find ourselves cleaning up after other fly-by-night operations. Don't make the mistake of paying for the same thing twice. We show up on time, every time, to fulfill our obligations to our loyal customers. If, for some unfortunate reason, we are unable to show up as scheduled, you will be notified in advance so you can adjust your schedule with our apologies.

Our lawn care professionals have years of experience in the industry and constantly deliver on our promise of quality. From landscaping maintenance contracts, to landscape installation, irrigation installation and repair, drainage systems, tree and shrub trimming and pruning, clean-ups, fertilizing, and lawn reseeding, we have you covered for all of your landscaping needs. When it comes to landscaping, we do it all!

With over a decade of experience in landscaping services and as a BBB accredited business, you can rest assured that we are committed to providing quality results, excellent service, and extraordinary customer satisfaction.

Visit our website today at www.a-and-k-landscaping.comfor more information or give us a call at 520-254-9086.

We offer Landscaping Maintenance Contracts for one time, weekly, once a month, twice a month, or a completely custom schedule based on your needs.

Call us today for a free consultation or bid and we will happily discuss your needs and price point – or feel free to request a quote online!

We service residential & commercial properties of Tucson, Arizona and all of Cochise County.

520-254-9086 – Anthony Tilden, Owner of A and K Landscaping.
• Lawn Maintenance
• Landscape Installation
• Irrigation Installation
• Irrigation Repair
• Lawn Aeration
• Land Erosion
• Drainage Systems Installation and Repair
• Shrub Trimming and Pruning
• Tree Trimming and Pruning
• Tree Removal
• Mulching & Weed Management
• Lawn Reseeding
• Fertilizing
• Planting
• Dirt Work
• Clean-ups
• Gravel Installation and Remova!

A & K Landscaping LLC takes the time with you to make sure you have the results you want. From the smallest projects to the biggest jobs, …
There is little to nothing that is more enjoyable than relaxing outside on a perfect day.  Having a yard that doesn't represent your vision ca…
As an 'A' rated accredited business with the BBB, you can rest easy when considering us for your landscaping needs.  No job is too big or too …
When it comes to landscaping, there is nothing that we won't do.  We pride ourselves in going above and beyond for our customers and we delive…
Is your yard looking like a barren wasteland?  Let us help.  Our experienced lawn care professionals will certainly brighten your yard and you…
We offer complete landscape solutions from top to bottom, big or small.
You may be in the desert, but that doesn't mean your yard can't be a oasis!