Address
Serving Tucson and Surrounding Areas
Tucson, AZ 85746
Last Updated: July 24, 2015
Hours
| | |
| --- | --- |
| Sunday | 7:30 am - 4:30 pm |
| Monday | 7:30 am - 4:30 pm |
| Tuesday | 7:30 am - 4:30 pm |
| Wednesday | 7:30 am - 4:30 pm |
| Thursday | 7:30 am - 4:30 pm |
| Friday | 7:30 am - 4:30 pm |
| Saturday | 7:30 am - 4:30 pm |
Special hours:

24/7 Emergency Services


About Arapahoe Tree Surgeons, Inc.


Arapahoe Tree Surgeons has proudly served the Tucson Community since 1986 by providing exceptional customer service. Locally owned and family operated by Robert and Kelly McCurdy, the tree experts at Arapahoe Tree Surgeons have more than 75 years of combined experience. Arapahoe Tree Surgeons has served Tucson businesses and residential customers with professionalism and proficiency in all phases of tree care.

At Arapaho Tree Surgeons, our Tucson tree service professionals specialize in:

• Corrective & Creative Pruning
• Maintenance Programs
• Storm Damage & Emergency Clean-up
• Technical & Dangerous Removals
• Stump Grinding
• Organic Feed & Micro Injection Management
• Tree Staking/Anchoring
• Tree Cabling & Pinning
• Lot Clearing
• Debris Removal
Accepts:

American Express

Cash

Check

Debit Cards

Discover

MasterCard

Visa
Tags: arapahoe tree surgeons, tree service, tree trimming, tree removal, stump grinding, stump removal, tree staking, tree cabling, tree injections, tree feeding, planting, mulching, best tree service, anchoring, tree services, tree consultation, tucson tree services, green valley tree service, tree surgeon, tree care, organic feeding
Join our mailing list
Stay Up-to-Date With Our Tree Trimming Tips!
Arapahoe Tree Surgeons, Inc. Special Ads, Offers & Events
More About Us
Arapahoe Tree Service Offers:
• Aerial forestry equipment
• High proficient and knowledgeable crew members
• Chippers-Stump Grinders-Crane Loader
• Mini-steer with attachments
• Dump trucks
• License NO. 0097957
• $2,000,000 aggregate insurance
• Annual Maintenance Plans
Arapahoe Tree Service has successfully handled conditions in:
• Precarious tree removal during and after the Aspen Fire
• Beetle Kill Pine removal over cabins and in power-Chiricahua Mountains
Arapahoe Tree Surgeon Affiliations:
• ISA—International Society of Arboriculture
• Western Chapter ISA
• TCIA—Tree Care Industry
• Accredited, "A" rated, Tree Service provider by the BBB
• AZ Community Tree Council
Tree Trimming
Pruning cuts must be made with an understanding of how the tree will respond to the cut. Improper pruning can cause damage which continues for the life of the tree. Proper crown thinning should maintain the structural beauty and retain the tree's natural shape.
The preferred place to make a pruning cut is just to the outside of the branch collar allowing for compartmentalization of the cut wound. If a pruning cut leaves a stub, the ability of the tree to close the wound is compromised and can result in branch dieback, decay, and sprout production. Topping, or cutting limbs back to a stub, bud, or a lateral branch not large enough to assume the terminal role may promote starvation, shock, insects & disease, rapid new weaker elongated growth, increased future cost from higher maintenance tree.
Tree Removal and Stump Grinding
Tree Removal:
Arapahoe Tree Surgeons specialize in technical & hazardous removals. Experience, proficient technique, and safety first approach makes us a professional choice that you can trust.
Blue Ox Loader:
With a 375 degree swing and 50" grapple, this exploder –brush & log loader is one tough assistant.
Stump Grinding:
Three sizes of stump grinders allow us to access those hard to reach stumps.
Tree Staking and Anchoring
Has your specimen tree blow-over, or is it leaning due to high winds? Utilizing high quality materials, Arapahoe will reset to original position, stake, bridge, and cable it with geometric precision in secure positioning while the root system resettles.
The Duck Bill Anchoring installation rotates into a perpendicular "anchor lock" 15 degrees from horizontal resulting in superb holding capacity."
Tree Pinning and Limb Support
Floating-Eye Cable:
The floating-eye network provides supplemental support & restraint during elevated wind stress. Scaffold included in this system move freely or floats, while they defend against limb break-out. Because the cables are not rigid, the tree's growth structure is not dependent on the cable for strength.
Tree Pinning:
Pinning installations assist in supporting sharp "V" shaped or included bark crotches. Bark Inclusion or impaction is bark that gets enclosed inside the crotch as the 2 branches develop.
Tree Injection and Feeding
High volume sprayer:
This high volume high pressure sprayer delivers maximum contact for foliar applications & generous volume for ground/soil coverage.
Arborjet Injection System:
Utilizing the Arbor-jet injection system, we can deposit needed medicament into the functional active xylem in carefully prescribed doses for enhanced efficiency of product delivery. Arborjet is a closed system thereby no harm comes to the applicator, soil or air.
Tree Planting and Mulching
Planting:
The key to giving a tree a healthy start in the planting site is good planting procedures. A point that cannot be over-emphasized is the importance of matching the tree and its requirements to the planting site conditions. The tree must be able to tolerate site conditions such as wet or dry soils, size limitations or shade.
Mulching
Mulching the soil surface has several benefits. A layer of mulch reduces water evaporation from the soil. It minimizes weed competition (and thus water use), reduces soil erosion, and can improve soil aeration. The soil will be kept cooler in the summer and warmer in the winter.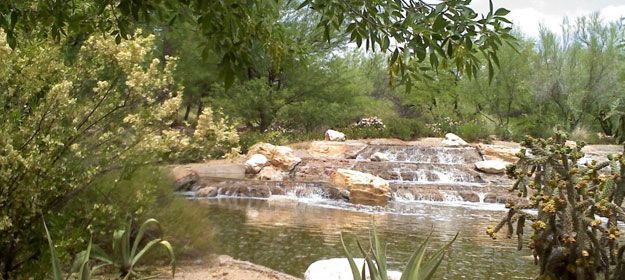 Arapahoe Tree Surgeons, Inc. Ads, Offers & Events
Arapahoe Tree Surgeons, Inc. Videos
Email Arapahoe Tree Surgeons, Inc.