Address
4340 N. Campbell Ave. Suite #107
Tucson, AZ 85718
Last Updated: November 6, 2014
Hours
| | |
| --- | --- |
| Sunday | Closed |
| Monday | By Appt. Only |
| Tuesday | By Appt. Only |
| Wednesday | By Appt. Only |
| Thursday | By Appt. Only |
| Friday | By Appt. Only |
| Saturday | By Appt. Only |
Special hours:



Click here for weekly schedule!



About Danser Studio
Welcome to Danser Studio!

Danser Studio was founded April of 2012, and opened its doors in September of 2012. This was a dream in the making for us. The staff here each has a burning desire to not only express the art of dance but to overflow toward others who have the same passion. We are appreciative to know that Danser Studio was the first ever venue to offer Pound in Tucson!

Click here to Meet the Team!

This space was established for those who love dance, by those that love dance. Our goal here at Danser Studio is to make this place your home away from home... to be somewhere you can come and express yourself through the emotion and passion that is dance! We offer a variety of dance and movement classes in a beautiful studio with a sprung wood floor of nearly 1400 square feet!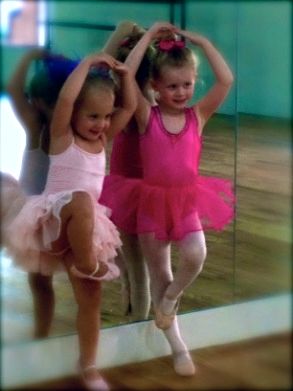 Classes offered by Danser Studio:

☼ Adult Ballet

☼ Ballet for Children

☼ Contemporary

☼ Hip Hop

☼ Jazz

☼ Kid's Hip Hop

☼ PowerBarre

☼ Pound Rockout Workout

☼ Zumba Fitness

We hope for you to join and stop in today! If you are interested fill out our student form online. Lets get back to our routines and back to dancing, rocking out and feeling great!





Our space is available to rent for birthdays and other get-togethers! We even have wall space is available for local artists to display their work. Danser Studio doesn't have registration fees or long term commitments!


Danser Studio is centrally located in Tucson, AZ at St. Philips Plaza. Our space is also available for rent by contacting us at danserstudio@gmail.com or (520) 395-2073.
Be sure to follow us on Instagram!
You can register, sign up for classes, and make payments online.
Click here for the link to sign up!


Accepts:

Cash

Check

Discover

MasterCard

Visa
Tags: dance lessons, dance classes, ballet, contemporary dance, zumba, pound classes, powerbarre, barre classes, dance, birthday parties, hip hop, tucson dance, dance studio, power core, danser studio
Danser Studio Special Offers & Events
Danser Studio Offers & Events
Danser Studio Videos

This is the 'Dance! Be Merry and Help Out!' holiday event @ St. Philips Plaza. A full day event starting with a Zumbathon followed by a Hip Hop Workshop taught by Yours Truly & then performed for the Plaza! A percentage of proceeds went to 'Youth On Their Own'.
www.danserstudio.com