Address
1238 W Orange Grove Rd #102
Tucson, AZ 85704
Last Updated: January 13, 2015
Hours
| | |
| --- | --- |
| Sunday | Closed |
| Monday | 8:00 am - 5:00 pm |
| Tuesday | 8:00 am - 5:00 pm |
| Wednesday | 8:00 am - 5:00 pm |
| Thursday | 8:00 am - 5:00 pm |
| Friday | 8:00 am - 12:00 pm |
| Saturday | Closed |
About Dr. Roger C. Biede II, DDS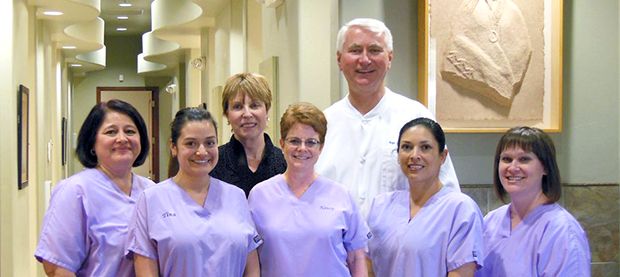 Welcome to Dr. Roger C. Biede II, DDS!

Dr. Biede has practiced General family dentistry in Tucson Arizona for over 30 years. His philosophy as a dentist is to not only treat your symptoms, but to also provide you with education as to the causes of your oral health problems.

As a patient of Dr. Biede you will be entitled with knowledge to care for your mouth and prevent future issues. Decades of experience and passionate for improving patient health through dentistry from a dentist is not easy to find.




♦ We treat all patients with the care, concern and respect that we would show to our own families.

♦ We provide reasonably priced high quality dental care in an environment that is as comfortable as possible.

♦ We strive to elevate all of our patients' lives by increasing their health, comfort, function and improving their aesthetics.

♦ We benefit our patients by not only solving and treating their symptoms, but also by educating our patients as to the cause and prevention of their problems. Everyone in our Tucson dentist office is devoted to the health of our patients. We all have a commonvision for improving overall health of our patients through proper dental care and hygiene.




Our friendly dentists are able to treat you in an emergency, and our staff is friendly and welcoming. Our inviting atmosphere helps minimize anxiety over going to the dentist. We do everything we can to have our patients smiling when they arrive, and when they leave.

Our services include:

♦ General Dentistry
♦ Treating Children
♦ Partials
♦ Dentures
♦ Bridges
♦ Crowns
♦ Fillings
♦ Cosmetic Dentistry
♦ Dental Implant
♦ Teeth Whitening


♦ Sleep Apnea
♦ Perio-Protect
♦ Nitrous Oxide
♦ Oral Hygiene Instruction
♦ Root Planing & Scaling
♦ Cleaning & Fluoride Treatment
♦ Extractions
♦ Oral Cancer Screening
♦ Sealants

Our procedures include:

♦ Air Abrasion
♦ Digital X-Rays & Panorex
♦ NTI
♦ Spectra
♦ Velscope


Accepts:

All other insurance providers are out of network

Care Credit

Delta Dental Premier

Discover

MasterCard

Visa
Tags: dentist, sleep apnea, perio-protect, oral hygiene instruction, root planing & scaling, cleaning & fluoride treatment, extractions, oral cancer screening, sealants, general dentistry, treating children, partials, dentures, bridges, crowns, fillings, root canal therapy, cosmetic dentistry, dental implant, teeth whitening
Dr. Roger C. Biede II, DDS Special Offers & Events
Dr. Roger C. Biede II, DDS Offers & Events
Dr. Roger C. Biede II, DDS Videos

A fun commercial highlighting the importance of regular dental care.
Email Dr. Roger C. Biede II, DDS