Address
Serving Sahuarita and Tucson Areas
Sahuarita, AZ 85629
Last Updated: June 26, 2014
Hours
| | |
| --- | --- |
| Sunday | Closed |
| Monday | 6:00 am - 7:00 pm |
| Tuesday | 6:00 am - 7:00 pm |
| Wednesday | 6:00 am - 7:00 pm |
| Thursday | 6:00 am - 7:00 pm |
| Friday | 6:00 am - 7:00 pm |
| Saturday | 6:00 am - 7:00 pm |
About Facelift Painting
Facelift Painting, LLC proudly services the Sahuarita and Tucson areas. We are a BBB Accredited Business and highly rated on Angie's List. We are licensed, bonded and insured for your protection. (ROC#278850).

We specialize in offering complete professional painting services at affordable rates. We take pride in providing quality workmanship and outstanding customer service. We offer a wide variety of preparation and painting services for interior and exterior applications allowing us to accommodate just about any situation. If you're looking for reliable and experienced professionals, look no further!
Accepts:

Cash

Check

MasterCard

Visa
Tags: facelift painting, interior painting, exterior painting, stucco repair, drywall repair, painting contractor, painters, fascia repairs, staining, roof coating, sealing
Facelift Painting Special Offers & Events
More About Us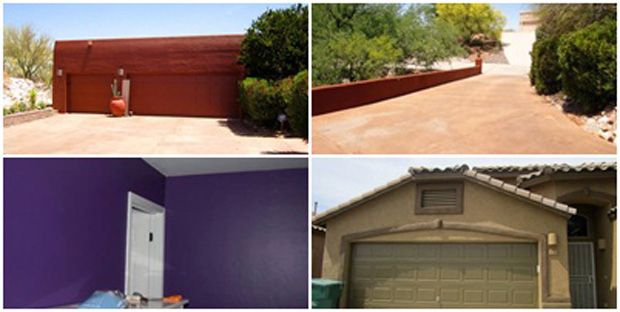 Please take a look at the suite of services we offer. We have carefully cultivated our reputation by providing our customers with the help and services they need to beautify and maintain their properties.

We have experience with a wide variety of painting applications including interior and exterior, cold, hot, warm, or wet weather painting services. We are also experienced in high quality finishes on interior/exterior trim, metal and wood doors, as well as wood windows.


Expect an affordable, reliable, and hard-working professional painter on the job each day of your project. Where other contractors might fail to pay attention to the little details, we do not. As a company, we thrive on satisfied customers and are here to help you with your project every step of the way.


Facelift Painting Offers & Events