Address
4024 E. Pima Street
Tucson, AZ 85712
Last Updated: December 18, 2014
About Groves Assisted Living Homes LLC
At Groves Assisted Living, it's our people that truly make the Groves a place residents love to call home. This group of caring, highly trained professionals includes many staffers who have been with us for years. They are the reason Groves Assisted Living has gained such an excellent reputation in the Tucson community.

We have caregivers who are fully certified and our home managers are professionally licensed by the State of Arizona. Each is fully trained in First Aid and CPR. They provide round-the-clock care including continence management, medication management and incidental medical services. Our staff is experienced with Alzheimer's, senile dementia and Parkinson 's disease, as well as recuperative, hospice and respite care.

Most importantly, our staff fully understands the need to give each resident personal attention and loving care in the most dignified way possible. To achieve this, we have a one to five staff to resident ratio. We also meet with your family prior to move-in and periodically after move-in to ensure that all resident needs are being met.

With care and dignity our family is committed to your family.

For more information visit our website at grovesassistedliving.com or call us at 520-360-8090.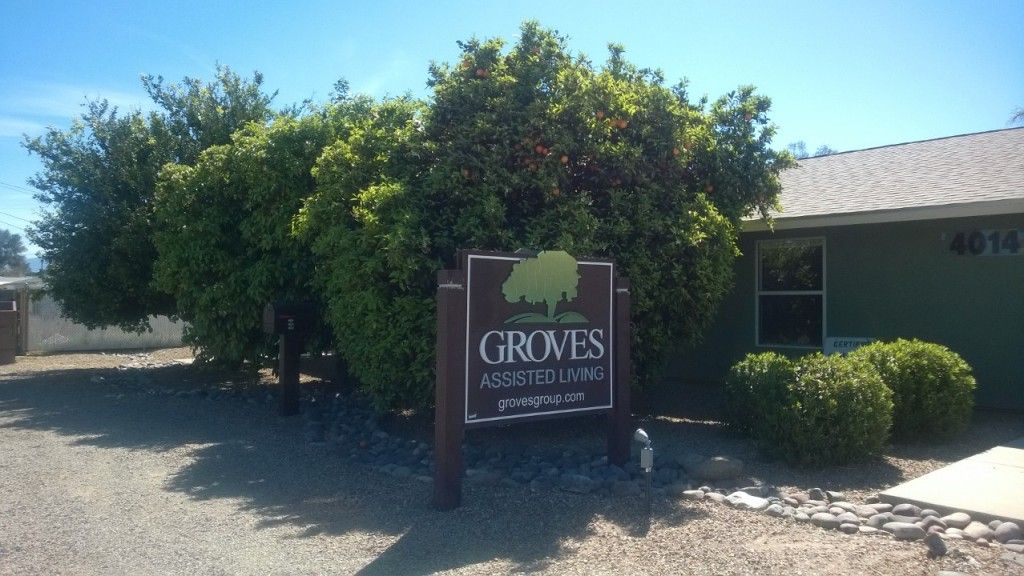 Tags: elder care, assisted living, lonely seniors, alzheimer's disease, dementia, parkinson's disease, multiple sclerosis, senior care, senior living, elderly care, memory care, low vision care, veteran care, hospice care, respite care, tucson elder care, tucson assisted living, tucson lonely seniors, tucson alzheimer's disease, tucson dementia
Join our mailing list
With care and dignity our family is committed to your family.
Groves Assisted Living Homes LLC Special Offers & Events
More About Us
Our Facilities
The communities at Groves consist of two secure campuses with three homes each. They are specially designed and built to be ADA compliant. These campuses are a gated community that provide a secure environment for residents with memory issues. All residents are free and encouraged to roam indoors and out and between homes without feeling imprisoned and constricted in their freedoms. We have French doors in all homes leading to large patios so activities flow from indoors to outside naturally.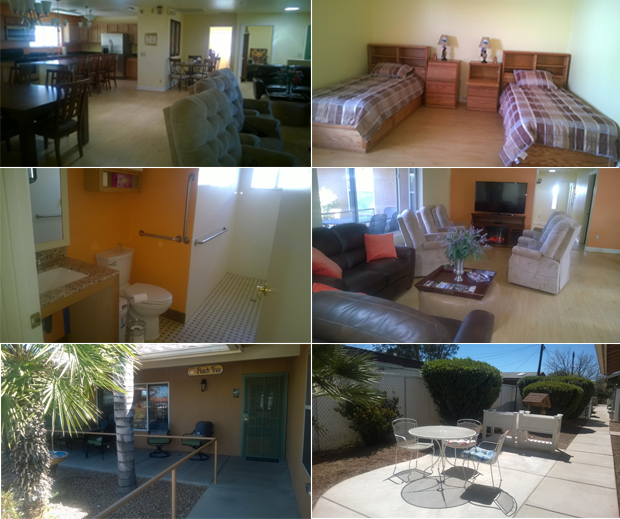 ---
Testimonials
To each and every one of you, our heartfelt thanks and appreciation for the wonderful loving care you gave to Mary for the past two and a half years. She was so happy at Ella's and I remember her saying early on, "I feel like a queen"……Keep up the good work!

– Sharon & Dave Campbell
Just a note to express how very grateful I am to you for your loving concern, care & attention you've given to our mom….You are such a blessing in the lives of these people to whom just a touch, a smile & a cheery word means everything….with love & gratefulness.

– Gretchen
Not only were her physical needs met, but many of the staff members established a close bond with her…..Thank you for your caring, compassion and patience.

– Colleen & Larry Nichols
You will never know how much we appreciated your compassion and kindness to our dear friend Eleanor.

– Les & Jane Stotler
We want to thank you and your staff for the excellent care that you gave Margaret during her long stay at Peppertree. We could not have been more pleased with the care you provided for her for the past six years.

– Donald Collins
Words can't express all of the thanks for the wonderful care and love you and your staff gave to dad. You gave him all of the dignity to live out his days.

– Gary Gustifison
Other Locations
Oak Tree House
4110-1 E. Spring St., Tucson, AZ 85712
Ella's House
4110-2 E. Spring St., Tucson, AZ 85712
Peach Tree House
4024 E. Pima St., Tucson, AZ 8571
Pepper Tree House
4110-3 E. Spring St, Tucson, AZ 85712
Apple Tree House
4034 E. Pima St., Tucson, AZ 85712
Plum Tree House
4014 E Pima St., Tucson, AZ 85712
Groves Assisted Living Homes LLC Offers & Events
Email Groves Assisted Living Homes LLC