Serving Tucson and surrounding areas
Tucson
,
AZ
85714
Last Updated: November 28, 2016
About Kinetico Quality Water
Kinetico Quality Water provides super-efficient, non-electric (water pressure powered) water softeners, whole house filtration and conditioning, and drinking water systems since 1970. We are proudly serving Tucson and over 100 countries worldwide. Our eco-friendly systems use no electricity or gas and use significantly less water than traditional softeners.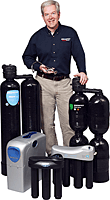 ☼ Consumers Digest Best Buy
☼ Consumer Report Top-rated Pick
☼ SAHBA Member
☼ NSF/WQA Certified

For more information, visit our website at www.kineticotucson.com.
Contact us at 520-293-6687 or email at purewater@kineticoaz.com.