Meiners Law Office
Eliminate Bad Debt... Get a Fresh Start!
2 East Congress Street - Suite 900
Tucson
,
AZ
85701
Last Updated: July 5, 2014
Closed
| | |
| --- | --- |
| Sunday | Closed |
| Monday | 8:00 am - 5:00 pm |
| Tuesday | 8:00 am - 5:00 pm |
| Wednesday | 8:00 am - 5:00 pm |
| Thursday | 8:00 am - 5:00 pm |
| Friday | 8:00 am - 5:00 pm |
| Saturday | Closed |
Welcome to Meiners Law Office, PLC

Meiners Law Office, PLC is focused on helping individuals and businesses with financial and bankruptcy needs from the beginning to the very end. Attorney Ross Meiners has helped thousands of people who live all over Arizona become debt free. If you are considering filing for Chapter 7 Bankruptcy or Chapter 13 Bankruptcy, or need help evaluating ways to reduce your debt, attorney Ross Meiners will personally attend to your needs and counsel you throughout the process. He will protect your rights against creditors and their collection actions, while eliminating your debts. In most cases, you will keep everything you own.



There are many common reasons in which a person should contact a bankruptcy attorney, which include:

♦ When you have debt problems that you cannot take care of and feel that the debt problem is likely to continue.

♦ When the anxiety from worrying about money is disrupting your day-to-day life or starting to take over your thoughts.

♦ When you can't get any sleep worrying about your debts or your phone is ringing off the hook.

♦ If you have tax issues. Many older taxes can be discharged in bankruptcy.

♦ If you find yourself falling more and more behind on your payments and can't seem to gain any ground in paying them.

♦ If you are being warned with lawsuits, garnishment, or repossession.

♦ If you receive a Notice of Trustee Sale on your home and want to stop foreclosure.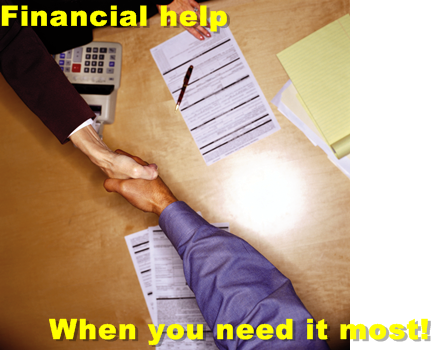 Attorney Meiners' goal with every client is to completely get rid of debt, stop creditor actions, and implement your rights against debt collection. Your finances will finally be able to recover. Some common reasons clients choose Meiners Law Office include:

Personal attention. Personal and experienced help directly from Ross Meiners, the attorney working on your case. Mr. Meiners directs clients through the entire bankruptcy process, handling every detail with care and compassion.

Low flat fees. Our fees are extremely low so you can get the quality representation you are needing in dealing with your creditors.

Compassion. Mr. Meiners truly cares about his clients' finances and struggles. He knows first-hand most financial problems that require a filing result from circumstances outside his clients' control and wants to help people get back on track.

Accurate advice. Attorney Meiners keeps current on recent developments in bankruptcy law, staying up-to-date on new strategies to provide clients with the latest and most effective debt relief solutions. Attorney Meiners only practices bankruptcy law, and updates his knowledge each and every day on the constantly changing bankruptcy law and court procedures.

Experience. As someone who has worked on the creditor side of bankruptcy, he knows the bankruptcy process from both sides and now lends this insight toward his consumers. As your attorney who has gained past experience from the filing of countless different categories of cases, he can help direct you to the best outcome for your situation. Attorney Meiners has filed and successfully completed bankruptcy cases involving individuals., He has also completed cases involving business liquidation, small business debt reorganization, tax discharge, and bankruptcy cases that need to be strategically planned alongside a pending or ongoing divorce case.

Mortgage lien stripping services. Receive assistance with your real estate financial situations. This includes allowing homeowners to catch up with delinquent mortgage payments and the elimination of second mortgages or home equity line of credit mortgages on your home if you are eligible to strip those liens.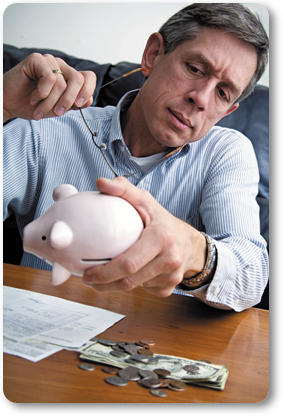 "Thank you Ross for all your counseling in my current predicament. My son and I were very impressed with your knowledge of the law and your unselfish giving of this knowledge to us. It was an act of kindness and I appreciated it very much."
Christine, Tucson, AZ

"Glad I used you and it made a big difference being able to talk directly with you during the whole case and not having to talk to an assistant all the time. That helped set my mind at ease and I've been referring you to all my friends and co-workers who might need your services."
William, Tucson, AZ

"I really appreciated your hard work and returning all my calls so quickly during my case. You made everything so easy and I am very grateful for that!"
Anna, Tucson, AZ


Ross Meiners is a Tucson bankruptcy lawyer who you can trust in serving client needs to the fullest extent. Offering flexible scheduling and free initial consultations to discuss case and debt details are just two ways of meeting client needs. Our fees are low, affordable, and easy to pay.

To schedule your free initial consultation, call 520-777-2198 or contact the office online. You can also email us directly at: ross@meinerslaw.com. Be sure to visit our website as well.

The office is in the historic Chase Bank Building located in Tucson, AZ. Results of a bankruptcy filing described on the website apply to most filers; however, each client's financial situation is one-of-a-kind and results are dependent on the factual and legal circumstances of each case. Meiners Law Office, PLC is a debt relief agency. We assist those in need by helping them file for bankruptcy relief under the Bankruptcy Code.



Meiners Law Office, PLC is focused on helping individuals and businesses with financial, and bankruptcy needs from beginning to end. Attorney …