About Us
Civano Nursery has been open since 1999 and we have gone through a lot of changes over the years. Running a business can be a challenge, but it has been one that we have enjoyed every step of the way. Now gone from single, to married, to driving kids in a minivan! Life has taught me the importance of having a place that you can shop at that has a little something for everyone. That's why we have a play area for the little ones, a putting green for the older ones and an abundance of plants for the avid gardener. If you don't feel like digging a hole no problem we can design it, deliver it and plant it for you.

The majority of the plants found at our garden center have been grown by my younger brother Nick at our 70 acre Sahuarita farm. He really has a passion for plants and it shows in the quality and variety of plants that he chooses for each season. He has propagated some great new trees for smaller spaces, the Leslie Roy Mesquite (named after Dad), The Sweet Katie Burgundy Desert Willow (named after Nick's wife) and The Doris D Willow Acacia (named after Mom).

How did we get here? Well it all started with our Dad Les Shipley, who taught us the value of a hard day of work and the joy of growing plants. At a very young age my brothers and I could be found running through the greenhouses or potting up plants. We've just always been exposed to agriculture and the joy of growing plants. Now it's our turn to pass it down to our children and teach them what our father taught us. That's why we strive to provide a family atmosphere that enlightens, inspires, and ultimately guides you to a successful garden.

We truly love what we do and our garden professionals are as passionate as we are about gardening. If you want to learn more about gardening in our climate come down to the store and let us show you how.

- Chris Shipley
Premium Plants and Garden Accessories
Civano Nursery carries a large variety of plants for our unique climate, pottery from around the world in various styles, colors and sizes. Wind chimes that sparkles and herbs and vegetables for your kitchen garden. Fruit trees and shade trees, and flowers for butterflies and bees.

Design and Planting Service
At Civano Nursery let our garden professionals design, select plants and organize your garden planting. Design service is free with any planting.

Custom Container Planting
Bring in/or have us up pick up your tired potted arrangement and let us bring it back to life for you. Many of our customers avail of this service and have their pots replanted seasonally.

Bulk Soil
Planning a vegetable garden or large flower bed pick up or have us deliver our custom soil mix.

Children's Play
A large sand filled played area, an oversized chalk board, a fort and slides will keep your little ones entertained. We have been privileged over the years to watch the next generation grow as they go from sandbox to full on gardener.

Delivery Service
Civano Nursery can deliver your purchase right to your garden, big or small we deliver it all. Delivery charge is based on zip code.

Horticultural Service
From plant identification, problem solving and garden landscape design, our on staff horticulturist are here to share their knowledge for a successful garden.

Gift Cards
The ultimate gift for any gardener, the Civano Nursery gift card is available in any increment and can be mailed directly to your special someone.

Pet the Animals
At Civano Nursery we have goats, rabbits, fish, turtles, and chickens. If you're lucky you may get to take home a farm fresh egg or feed the goats.

Mini Golf
We have two mini putting greens to park your golfer while you shop.

School Tours
We offer garden tours and educational programs from kindergarten up.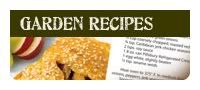 Adding a new tree to your property can transform your entire home. Better yet, properly placed in your yard can shade your home for years to come, saving you hundreds on your heating and cooling bills. It's like adding a new family member you can grow with.

Civano Nursery has one of the region's largest selection of Sonoran and desert adapted. We have trained garden professional to assist with our new additions to your garden.