Have you stayed at Rincon Country before? Refer a Friend and you both win! At Rincon Country RV Resorts, we feel word of mouth is our best advertising and we want to reward you, our best advertisers. If you are not familiar with our Refer a Friend program, please click here to browse the brochure.
Anytime you refer an RVing friend, both you and your friend will receive a rewards credit based on the length of your friend's stay. If your friend stays for a week, you both receive a reward of $20.00. If they stay for one month or more, you will both receive $100.00 credit! You may accumulate as many of these rewards as you can. There is no limit! These rewards can go towards rent, electric, cable tv, etc. The more new people you refer, the more rewards you collect. Print out as many brochures as you need! If you would like us to mail you brochures, send us an email or give us a call and we will send out as many as you need. We know you are as proud of Rincon Country as we are. It's a win/win all around!
Rincon Country RV Resorts
Call us to find out about our COTTAGE RENTALS AND SALES!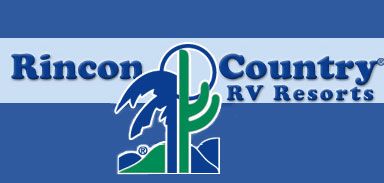 Our contact information for Rincon Country West is:
4555 South Mission Road
Tucson, Arizona 85746
Toll Free 800•782•7275
Phone 520•294•5608
Fax 520•294•0303
www.facebook.com/RinconCountryWest
Our contact information for Rincon Country East is:
8989 East Escalante
Tucson, Arizona 85730
Toll Free 888•401•8989
Phone 520•886•8431
Fax 520•722•2282
www.facebook.com/RinconCountryEast