Research studies have proven that when you invest in a good looking shade tree in your yard, it can actually improve your property value! If you're selling your home this year then you need this simple fix! Arizona Pistachio Nursery has been "growing shade" for a while now! You can bet that when you purchase a shade tree from us, what you are getting is quality. As a member of the Southwestern Better Business Bureau and the Arizona Nursery Association, we strive for the best offering of Red Push Pistache trees in the Tucson area!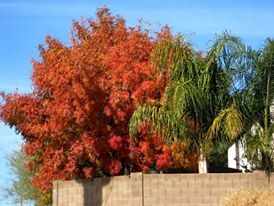 Give us a call at 520-742-2241 or stop by to check out our great selection!
Arapahoe Tree Surgeons, Inc.
Serving Tucson and Surrounding Areas
520-883-7727