Reservations
Check-In: 2pm │ Check-Out: 12pm
We offer single king beds, double full-sized beds, and connecting rooms (in any combination) to our guests. We pride ourselves in providing a clean, comfortable, safe, and friendly environment to each and every patron. While you're visiting, take a dip in our large outdoor pool, lounge in our large jacuzzi, or just relax and enjoy the view from the balcony of our beautifully maintained and decorated grounds.
We offer both smoking and non-smoking rooms as well as pet friendly rooms available.
Every room comes standard with a television, refrigerator, microwave, and coffee maker.


Cancellation Policy

If you must cancel your reservation, notify us by 4pm with 24 hours prior to the arrival date to avoid being charged. For larger groups, by 4pm with 72 hours prior to arrival dates will be required to avoid being charged.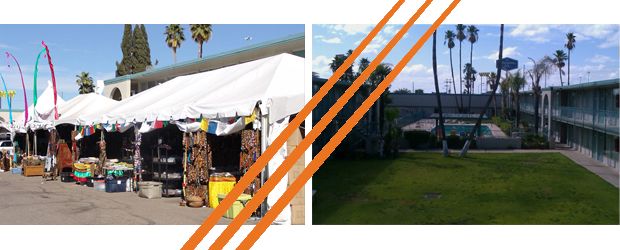 Hotel Features & Amenities
In order to help ensure your experience with us is as enjoyable as possible, we offer the following amenities:
Free Wi-Fi
Swimming Pool – 3.5ft to 8ft deep
Jacuzzi – fits 8 people
Smoking & Non-Smoking Rooms
Pet Friendly Rooms
Guest Laundry Area – 2 washers / dryers
Television
Microwave
Refrigerator
Coffee Maker
Single King
Double Full
Joint Connected Rooms
Beautiful Grounds
Event Center and Banquet Rooms


Banquet Rooms & Events
We have several banquet and event rooms available for rent.
The Grand Luxe Hotel & Resort's event services range from A to Z. Whether you would like to bring your own materials and party supplies/accessories, or if you would like us to provide all services for you down to the finest detail, our event organizers are more than capable and willing to bring your party to life through meticulous planning and flawless execution. Please call for more information and we will be happy to help you by planning and organizing the perfect event for your needs.
Our grand Event Center, which holds the capacity of one thousand, boasts an enormous 14,400 square foot area perfect for large events such as the Gem Shows, Gun Shows, concerts, wedding receptions and more! The Event Center can seat around 500-600 people with tables and chairs or up to 1000 people for concerts or other events when tables, chairs, and other amenities are not needed.
Our Ballroom is usually divided with two partitions providing three different banquet rooms for all kinds of events such as awards ceremonies, anniversaries, birthdays, Quinceañeras, corporate events, office meetings and more. These rooms can hold around 110 people. For larger events, we can remove the partitions and the grand ballroom will hold an event that houses up to 500 people.
Our Greens are open to the public when there is not an event going on, but it can be arranged for wedding ceremonies and set up with a beautiful display of flowers for wedding pictures and other things as requested.