Address
7625 North Oracle Road Suite 145
Oro Valley, AZ 85704
Last Updated: March 31, 2015
Hours
| | |
| --- | --- |
| Sunday | Closed |
| Monday | 6:00 am - 9:00 pm |
| Tuesday | 6:00 am - 9:00 pm |
| Wednesday | 6:00 am - 9:00 pm |
| Thursday | 6:00 am - 5:00 pm |
| Friday | 8:00 am - 9:00 pm |
| Saturday | 7:00 am - 1:00 pm |
Personal Training Institute Special Offers & Events
Business Description
Personal Training Institute is a unique organization offering customized one-on-one fitness and nutrition programs to individuals looking to improve their overall health and general lifestyle. Check us out on Yelp!

We established our concept in 1987 when co-founders Evelyn Knapp M.S. and Carol Kur M.S.R.D. started a personalized strength training and weight loss facility. We demonstrated that training which targets muscle strength and optimal nutrition achieves better results in less time than the competitor programs. Relying on a combination of custom-tailored workout session, nutrition counseling, motivation techniques and best in the business exercise equipment, our programs offered great success to participants from first time exercisers to advanced athletes. This became the foundation for what is now the most prestigious and effective chain of exercise and nutrition centers backed by a skilled staff of certified personal trainers, nutritionists and business professionals.

Our Mission is focused on results: to educate, motivate, and direct our clients to obtain optimal health and wellbeing through a lifetime of balanced fitness and nutrition. We work as a team with positive focused energy to transform desired goals into reality.
We are dedicated to reach beyond the expectations of all lives we touch giving them physical and personal fulfillment.
More About Personal Training Institute
Our programs are based on 30 years of proven medical and scientific research. Our exclusive protocol, a personal program of exercise and nutrition, has helped tens of thousands reach their fitness goals.

Our programs are designed by exercise physiologists and nutrition experts with the goal of producing the best results for your body type and lifestyle. There are no fad workouts, diets or special foods to buy. You will achieve successful results with only two to three efficient half-hour sessions each week and regular nutritional consults.


Affordably-Tailored Fitness & Nutrition Programs
•
Body Pro
- Our Full Feature Program for Optimum Weight Loss & Fitness
•
Body Basics
-Trim & tone; Get Started: Fitness Maintenance
•
Elite Fitness
-This Is Our One-Hour Concentrated PTI Workout: The Ultimate Hour
•
Streching a La Carte
-Extend Your Trainer-Assisted Stretching Time or Just Come in For Stretching
•
Student Fitness
-Students at Any Level; It's Never Too Early For Fitness!
•
Senior Fitness
-Fitness Helps Improve Lifestyle at Any Age!
•
Special Health
-Specialized Programs for Every Condition and Level
•
Corporate Fitness
-Group Savings Plan for Large or Small Employers
Testimonials
Joe Curio
I started working out at PTI in Commack in May of 2009. I played baseball in college for two years until in 2004 shoulder and knee injuries forced me to hang up my glove. Five years later I had gone from 220/225 lbs to 310 lbs and decided I needed to do something. My knees were sore and I knew the weight wasn't helping. My mom had joined PTI and told me about it and it sounded good but it took a few convincing phone calls from Jessica to finally get me in there! I cannot tell you how supportive and helpful the staff is.

Within the first 2 weeks I was down 8 lbs. 7 Months later I hit the 250 lb mark, which I never thought I'd hit again let alone that quick. Today, it has been about 11 months and I am down 86 lbs! My pant size has dropped from a 44 to a 38 and the 38's are getting loose! Being able to accomplish this has given me such a big confidence boost. The energy I get from working out again has helped me be effective at my jobs - I don't get as tired and my knees don't hurt from standing. The weight loss has become quite a conversation starter! It really goes to show you that a little hard work and some help from the right people will go a long way and I really can't thank them enough.


Kim Larkin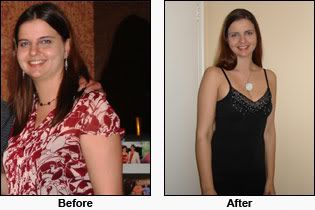 I cannot begin to thank you for the incredible support I have received from the PTI staff. The progress I have made in just 6 months has far exceeded my expectations. I truly believe the key to my success was the opportunity to meet with the nutritionist every week. I had no idea going into this how much it would change my life. I have received so many compliments and I immediately tell everyone how I accomplished my goal. Thank you for making 2008 the first year in a long time that my New Year's resolution is NOT to lose weight!


Martha Pesce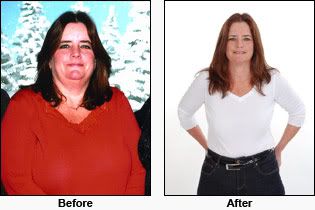 "With my son's wedding fast approaching, it was time for me to get serious. PTI really helped me get ready for the wedding and it changed my life and gave me the support I needed to get the weight off in a comfortable atmosphere. I am now 100 Pounds lighter and I FEEL GREAT!!!"
Personal Training Institute Offers & Events