Address
We are an online business.
Lincoln, NE 68508
Last Updated: June 26, 2014
Hours
| | |
| --- | --- |
| Sunday | Open 24 Hours |
| Monday | Open 24 Hours |
| Tuesday | Open 24 Hours |
| Wednesday | Open 24 Hours |
| Thursday | Open 24 Hours |
| Friday | Open 24 Hours |
| Saturday | Open 24 Hours |
Special hours: You can access our products 24/7 and our lines are open 7am-9pm (Central)
About ResumeEdge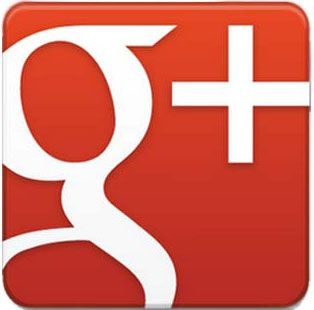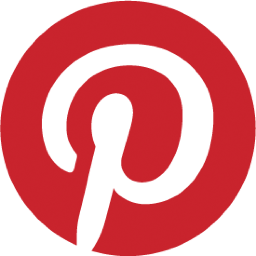 ResumeEdge helps you create engaging cover letters, resumes, and LinkedIn profiles that stand out from the crowd. Other resume writing services available online are provided by small companies run by one or two people—who can't possibly operate a business, write and edit resumes, and be experts in every industry while also having the time to understand the latest hiring and recruiting trends.

What makes us different is that ResumeEdge is backed by Nelnet, a national education services company. We have a whole team of professionals behind the scenes with personal experience in 40 plus industries, that keep the business moving. This helps our network of resume writers focus on writing resumes that get you where you want to go.

We offer:
• Resume Writing
• Resume Editing
• Cover Letters
• LinkedIn Profiles


ResumeEdge: Propel Your Career with Professional Resume Writing from ResumeEdge on Vimeo.
Accepts:

American Express

Discover

MasterCard

PayPal

Visa
Tags: resume writing, resume editing, resume experts, resume products, resume consulting, cover letter, resume writer, resume proofing, certified resume writer, engaging resume, online resume service, job seekers, job search, resume content, resume update, resume grammar, professional resume writer, resume writing service, resume editing service, cover letter writing service
ResumeEdge Special Offers & Events
Testimonials
This is the second time I have worked with ResumeEdge; the first time, ResumeEdge helped me with getting my current job and changing my career. I am quite satisfied with their services and the writers.

-Khawla Government and Policy


---
Maureen did an outstanding job. She was very helpful and professional.
-Frank M. Consulting Services
Texas
---
Patricia is very patient and has a firm grasp on what it is that employers look for. She rummaged through lots of old information to produce a resume that took my breath away! I give a huge thumbs up to Patricia and feel ResumeEdge to have been a great investment.
-Jason G. Administrative and Support Services
New York
---
Chris provided a high quality, professional service. I feel he accurately captured my accomplishments and compellingly communicated my potential contribution to an organization. Worth every cent!

-Michael P.
New York


---
My editor was superb in every way. I was surprised that it felt like a collaboration, rather than a fill-in-the blank effort. It was efficient and fun instead of stressful. I have recommended ResumeEdge to a number of friends and colleagues. Andrea was the best!
- Marie O.
Massachusetts
---
I want to thank Dodie for her efforts. My resume more than meets my expectations. It was nice talking to her on the phone, and I'm impressed with the way she took every detail I mentioned, highlighting them in the resume and cover letter.
Sanae R. Installation, Maintenance, and Repair
Malaysia
---
Thanks to the resume you wrote, I got the job! I couldn't have done this without you.
Sarah N. Administrative and Support Services
California
Click here to view more testimonials.
ResumeEdge Offers & Events
ResumeEdge Videos
Learn how ResumeEdge can help you move up the career ladder, relocate to a new area, or break into a different career field with a brand new, professionally written resume. This video overviews our Resume Writing service and shows how ResumeEdge helps job seekers just like you.
When you buy Resume Writing from ResumeEdge, you'll get the following:
• Matched with an expert in your industry
• Initial phone consultation with your resume writer to discuss your career goals and past accomplishments
• A first draft of your resume (four page limit) provided to you in seven days of submitting your online questionnaire
• Unlimited phone and email interaction with your resume writer
• Unlimited revisions for seven days after receiving your first draft
• Express delivery upon request—get your first draft 48 hours after you submit your questionnaire
Get started today at ResumeEdge.com.
___________________________________________________________
ResumeEdge is a leading provider of resume editing and writing, cover letters, and LinkedIn profiles. Our professional resume writers specialize in more than 40 industries, including the one you want a job in. We're owned by Nelnet, a national education services company.
ResumeEdge on Facebook: http://www.facebook.com/MyResumeEdge
ResumeEdge on Twitter: http://twitter.com/ResumeEdge
ResumeEdge on LinkedIn: http://www.linkedin.com/company/resumeedge
ResumeEdge on Pinterest: http://pinterest.com/resumeedge/
The ResumeEdge Blog: http://www.resumeedge.com/blog/