Address
15990 S Rancho Sahuarita Blvd. Suite 112
Sahuarita, AZ 85629
Last Updated: October 16, 2014
Hours
| | |
| --- | --- |
| Sunday | Closed |
| Monday | 10:00 am - 6:00 pm |
| Tuesday | 10:00 am - 6:00 pm |
| Wednesday | 10:00 am - 6:00 pm |
| Thursday | 10:00 am - 6:00 pm |
| Friday | 10:00 am - 6:00 pm |
| Saturday | 10:00 am - 4:00 pm |
Special hours: All hours by appointment
About Simply Feet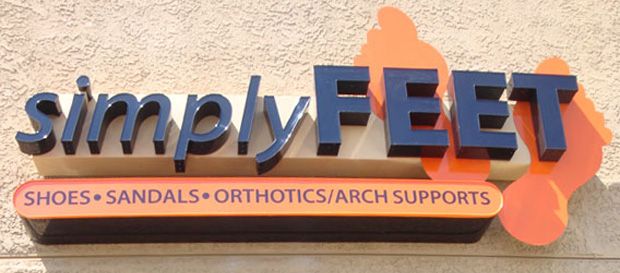 Simply Feet specializes in the design and manufacture of custom made orthotics designed to correct common foot pain, over-pronation, heel and arch pain, heel spurs, flat feet, plantar fascitis as well as problems resulting from diabetes. We provide the relief, you pick out the style.

We are a leading orthotics manufacturer with several years of experience in the design and production of custom made orthotic shoe inserts and devices as well as providing several over-the-counter options as well. We are one of the only companies that manufacture truly custom orthotics and arch supports. We accomplish this by creating a casting of your feet then molding materials to those casts. This forms a perfect match for your feet keeping your supports in perfect alignment and position.



We use precise measuring tools to determine the arch and bone structure of your feet. Your walking style is then evaluated along with your stride through our "Gait Analysis" system. Our thorough evaluation will address all of your foot problems and offer a truly custom solution that is just right for you. Simply Feet products are of the highest quality and are designed to provide the wearer with maximum walking comfort and foot pain relief.

Simply Feet products are fabricated onsite allowing our turn-around time to be reduced to 5-7 days… not 2-3 weeks.

Winner of the Green Valley New Business of the year award Simply Feet is the one-stop shop for foot pain relief. Call us today to schedule your free evaluation 520-399-1365.

We provide:
• Custom Shoes – including adding supports and wedges
• Fixes
• Sewings and Minor Repairs
• Stretching
• Velcro Repair
• Much More
Accepts:

Cash

Check

MasterCard

Visa
Tags: simply feet, foot pain, custom orthotics, running shoes, arch pain, plantar fasciitis, heal pain, walking pain, running pain, video gait analysis, arch supports, running store, foot clinic, knee problems, back problems, numb feet, orthopetic shoes, brooks shoes, new balance shoes, foot lifts, shoe modifications
Simply Feet Special Offers & Events
Simply Feet
About The Owner
Anthony Allen is a Board Certified Pedorthist and Certified CAD/CAM in Fabricating Orthoses as well as American Board of Certification certified. He has 10 plus years of experience of helping thousands of customers find the comfort they are looking for.
Simply Feet Running Club
Simply Feet Running Club meets in Tuesdays and Thursdays at 6pm in front of the Rancho Sahuarita Clubhouse by the fountain. We run three to eight miles and all levels of runners are welcome. We also have a three mile course for those who aren't comfortable doing more.

Visit Simply Feet Running Club on Facebook!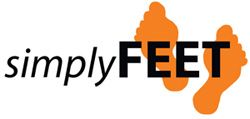 Simply Feet Offers & Events