Address
5813 E. Speedway
Tucson, AZ 85712
Last Updated: October 10, 2014
Hours
| | |
| --- | --- |
| Sunday | Closed |
| Monday | 9:00 am - 8:00 pm |
| Tuesday | 9:00 am - 8:00 pm |
| Wednesday | 9:00 am - 8:00 pm |
| Thursday | 9:00 am - 8:00 pm |
| Friday | 9:00 am - 8:00 pm |
| Saturday | 9:00 am - 11:00 am |
Special hours: We are closed Mon thru Friday 11 am to 5 pm. Please see our website for a full class schedule.
About Steps Dance Inspired Fitness Studio
Steps Dance Inspired Fitness is Tucson's best fitness studio. Our kind, knowledgeable, and friendly instructors offer classes in the top fitness trends such as Zumba, Turbo Kick, and PiYo Strength, with many more specialty classes offered. We believe in well-rounded, intense workouts that push you to your fitness limits, but also keep you focused on fun. With dance-inspired fitness, you won't even realize you're working out!

Whether you are addicted to fitness or looking to make a fun, healthy lifestyle change, Steps Dance Inspired Fitness has the perfect class for you.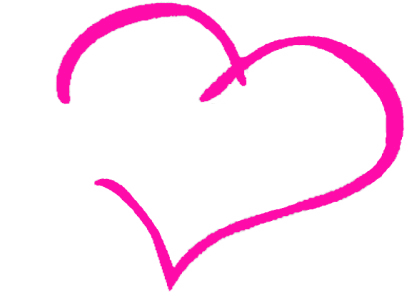 Classes we offer:

☼ Zumba
☼ Turbo Kick
☼ PiYo Strength
☼ Sculpt

Please like our Facebook page and visit our website for more information about pricing and class times!


Accepts:

American Express

Cash

Discover

MasterCard

Visa
Tags: fun workouts tucson, az, dance inspired fitness, dance workouts, zumba classes, dance fitness classes, piyo strength workouts, strength training tucson, az, endurance training tucson, fitness classes tucson, az, workouts tucson az, fun fitness classes
Steps Dance Inspired Fitness Studio Special Offers & Events
Our Classes

Zumba
This class is a high-intensity, aerobics class designed to get your body moving and bring a smile to your face. Featuring rhythms of Salsa, Merengue, Cumbia, and many more Latin and non-Latin inspired music, your heart will be racing and your booty shaking! You can burn up to 1000 calories per hour in this class!
---
Turbo Kick
This class is a combination of dance and kickboxing that is perfectly choreographed to motivating, high energy music. Turbo Kick offers the ultimate cardiovascular challenge, blending interval training, strength and endurance training, and a relaxing cool down.
---
PiYo Strength
Looking to build strength and flexibility? This is your class! The moves work together to sculpt your abdominal muscles, increase your core strength, and give you greater stability. This class is fun, challenging, and will make you sweat!
---
Sculpt
Sculpt is the ultimate class for a fat-burning, muscle-toning, fun-having workout. It features strength training and endurance training with free weights, bands, balls, and your own body weight, as well as cardio designed to increase your heart rate and burn calories. The class ends with an amazing core workout. You'll definitely see measurable results in your body with this class!
Steps Dance Inspired Fitness Studio Offers & Events
Email Steps Dance Inspired Fitness Studio