Address
Independently owned and operated
722 N Stone Ave
Tucson, AZ 85705
Last Updated: June 26, 2014
Hours
| | |
| --- | --- |
| Sunday | Closed |
| Monday | Closed |
| Tuesday | 5:00 pm - 9:00 pm |
| Wednesday | 5:00 pm - 9:00 pm |
| Thursday | 5:00 pm - 9:00 pm |
| Friday | 5:00 pm - 9:00 pm |
| Saturday | 5:00 pm - 9:00 pm |
About The Tasteful Kitchen

Welcome to The Tasteful Kitchen!

The Tasteful Kitchen is an independently owned and operated restaurant and caterer by sisters Keanne and Sigret Thompson. We only cook with ingredients that are as close as possible to 
their natural state with an absolute minimum amount of processed foods. Foods with hydrogenated fats, artificial flavors, colors, preservatives, sweeteners and genetically modified products are avoided. You will never see anything but natural food served at your table. Shopping for seasonal fruits and vegetables with an 
emphasis on organic and locally grown produce is one thing we do to maintain the consistency of our mission and taste.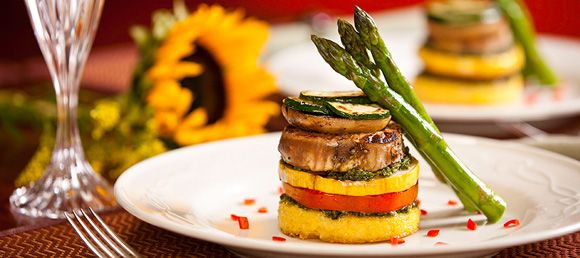 We understand dietary requirements, issues and allergies therefore our menu offers many gluten-free and dairy-free options. Although we love nothing more than to serve our community, due to our extensive use of tree-nuts and seeds, we recommend that people with severe nut allergies not dine with us. Not only do we care for your health and taste with our appetizing, all-natural food but we also use biodegradable take away containers and cutlery - it's better for you and better for the environment! You are also welcome to bring your own beverage for a small corkage fee.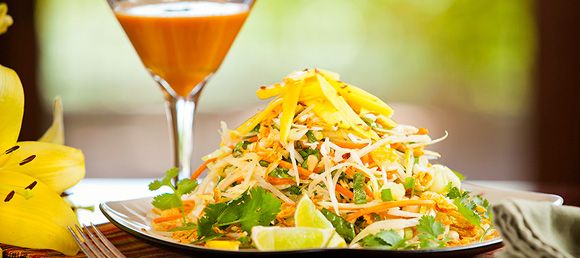 What you can expect from The Tasteful Kitchen:

• Fantastic and Creative Vegetarian Cuisine
• Outstanding Quality and Presentation
• Impeccable and Friendly Service
• A Truly Unique and Memorable Experience
• Take Away Service
• Weekly Meal Pick-up Program
• Classes
• Movie Nights

Click here to view our customer reviews!


Accepts:

American Express

Cash

Check

Discover

MasterCard

Visa
Tags: reservations, vegetarian, vegan, raw, cuisine, organic, unprocessed, seasonal, locally grown, catering, cooking demos, cooking classes, gluten free, meals to go, meal pick-up, non gmo, nutritional, byob, movie night
Our Menu
We specialize in Vegetarian, Vegan, Raw and Gluten-free catering. Our menus can be custom tailored to suit your theme or dietary requirements. Get a hold of us to discuss your next event! We offer catering.


About Us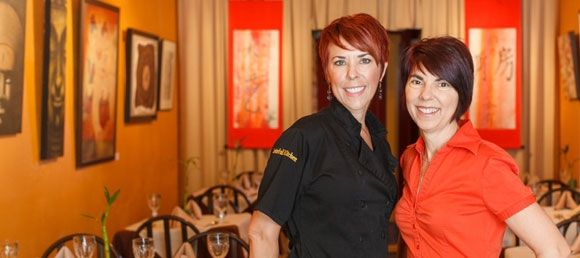 As sister-owners of The Tasteful Kitchen, our purpose is to inspire all who walk through our door to become conscious eaters of healthy food. We diligently support our customers who are on a food journey to good nutrition, especially those new to vegetarian, vegan, or raw food cuisine. This will give you a better understanding of how what you eat matters. Our restaurant concept is to transform the highest quality whole foods into delicious culinary delights that amaze and completely satisfy all who dine with us. It is our pleasure to serve you.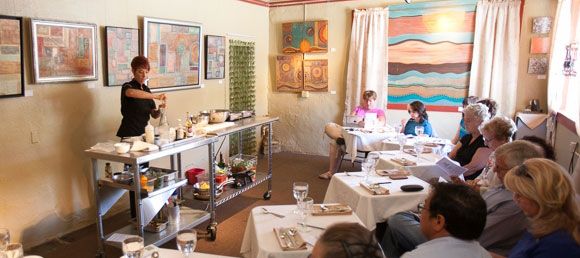 We also offer fun educational events to help you with your skills in the kitchen and enhance your knowledge. We offer cooking demonstrations
twice a month
. Chef Sigret shares tips, techniques and presentation skills based on menus that are fun and easy to do yourself.
Once a month
we offer Dinner and Doc, enjoy watching an inspirational documentary while dining from a delicious vegetarian buffet.
We are now offering a weekly meal pick -up program. You can enjoy our delicious food at home with minimal cooking an preparation. Please call
520-250-9600
for weekly selection and more information.
Contact Us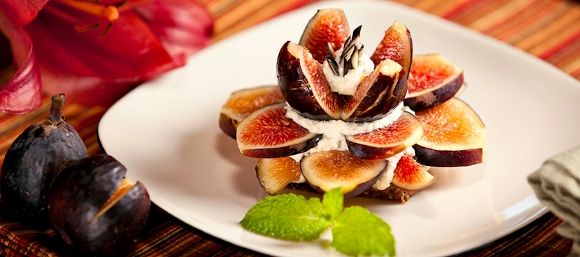 We invite you to dine in our beautiful art gallery and enjoy the most unique vegetarian cuisine in Tucson! Please call us at 520-250-9600 for more information – we would love to hear from you! You can also reach us by email at: thetastefulkitchen@gmail.com. Be sure to visit our website and like us on Facebook. We look forward to seeing you dine-in soon with us!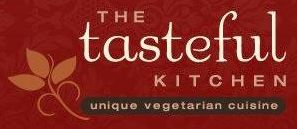 Email The Tasteful Kitchen