Address
9040 North Oracle Road
Oro Valley, AZ 85704
Last Updated: June 26, 2014
Hours
| | |
| --- | --- |
| Sunday | Closed |
| Monday | Closed |
| Tuesday | 11:00 am - 5:00 pm |
| Wednesday | 11:00 am - 5:00 pm |
| Thursday | 11:00 am - 5:00 pm |
| Friday | 11:00 am - 5:00 pm |
| Saturday | 12:00 pm - 4:00 pm |
About Toscana Studio & Gallery
The Toscana Studio & Gallery has proudly served the community since February 2006 by enabling people to discover their creativity. Toscana Studio & Gallery is a small, working art studio nestled at the foothills of the breathtaking Pusch Ridge Mountains, specializing in sculpture and two dimensional art. It is owned and operated by local artist Linda Ahearn.

Toscana Studio & Gallery is a beautiful and colorful, yet cozy space where professional local artists hang their work. All types of art can be seen at the Toscana Studio & Gallery, from representational, figurative, portraiture, landscapes, as well as abstract in both sculpture and two dimensional art. All media, such as oil and acrylic paintings, watercolors, drawings and pastels, mixed media, and bronze, bas relief, clay, and plaster sculpture is represented. The work changes frequently to offer viewers newness each time they visit.

The Toscana Studio & Gallery, which is a proud member of the Greater Oro Valley Chamber of Commerce, is a bustling working art space where many classes are taught for both children and adults in many disciplines. Clay sculpture classes, mold making, oil and acrylic painting, mixed media instruction, and live model sessions are just a few of the many offerings.



Now in our eighth year, Toscana Studio & Gallery is a part of the Southern Arizona Arts Guild (SAAG) and continues to thrive as an Art Center for Northwest Tucson. Ahearn, who was heralded as the "Community Leader of the Year" for Oro Valley in September 2013 and also distinguished as a nominee for the "Governor's Art Award in the Arts Education Individual Category" in 2012, loves to connect with art enthusiasts. That's why art aficionados from all over convene here to catch the creative spirit that runs rampant through its halls.

For more information call us at 520-575-1445 or visit our website at: www.toscanastudioandgallery.com.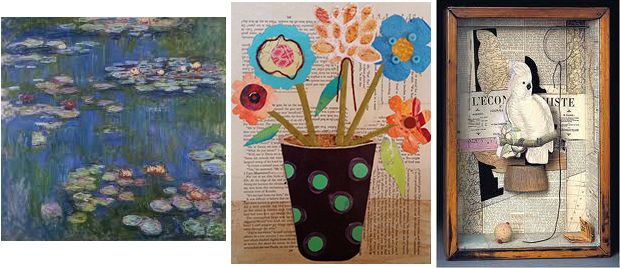 Tags: art studio, gallery, adult art classes, children art classes, clay sculpture classes, oil painting, acrylic painting, bronze sculpture, mixed media instruction, kids summer art camp, toscana studio & gallery, gallery classes, workshops, toscana studio, student art show, art show, art instruction, artists, paintings
Toscana Studio & Gallery Special Offers & Events
More About Us
Toscana Studio Gallery Classes Workshops
Call Toscana at 520-575-1445 to order a gift certificate for Children or Adult Classes.

Classes vary in length and content. Children classes are 2 and 1/2 hours long and have a maximum of 6 students per class, which allows for highly individualized instruction and personalized projects.

Sessions range from 6-8 weeks long, meeting once a week. The gallery has on-going shows of local and national artists. Stop by to see beautiful art finished and in progress.

Once a year, Toscana hosts a student art show for the student's parents and friends in the Toscana Gallery.
Click any of the following to view more information.
*Adult Classes
*Children Classes
Toscana Studio & Gallery Offers & Events
Email Toscana Studio & Gallery