Police mug shots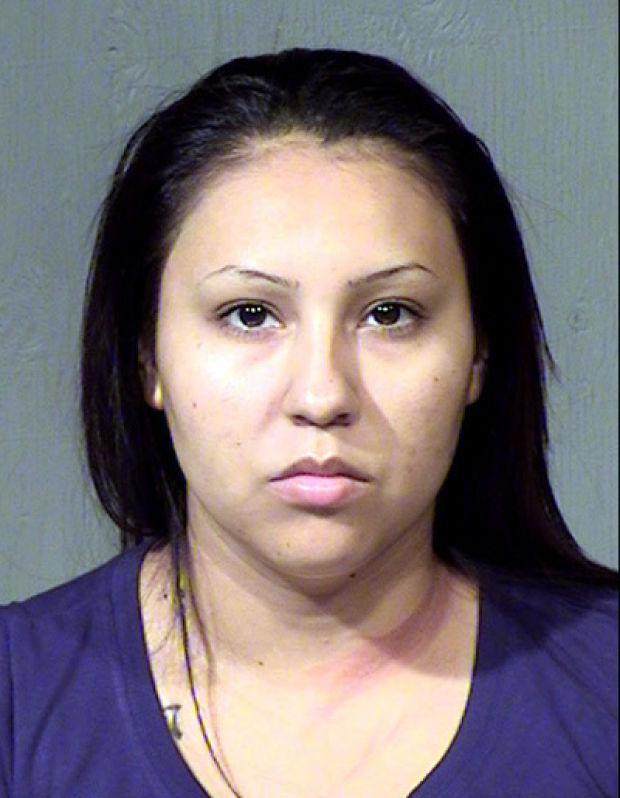 Elsa Olivares, 22,  arrested Monday after Phoenix police say she ran a red light and slammed into a bus stop, killing one person.
She admitted to being under the influence of drugs and alcohol early Monday morning. Sgt. Steve Martos says Olivares and her passenger ran off after the accident but she later turned herself in to police.
Olivares was booked into the Maricopa County jail on suspicion of second-degree murder, aggravated assault, endangerment and leaving the scene of a fatal collision.
According to Martos, the vehicle swerved to avoid another vehicle at the intersection of 27th Avenue and Indian School Road before it crashed into the nearby bus stop. Harry Cleveland, 50, was killed and another person was injured.