Police mug shots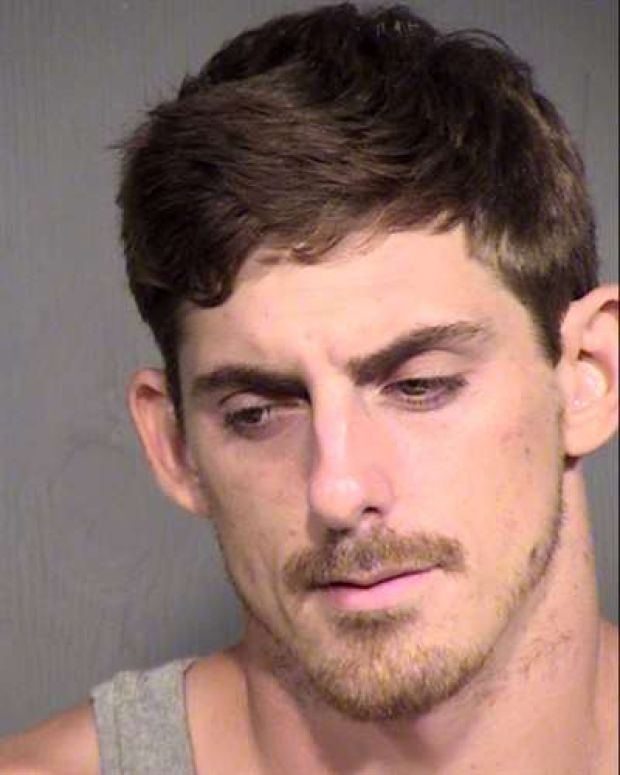 Christopher G. Dewey, 26, was booked into the Maricopa County jail Aug. 27, 2013, after a DPS officer pulled over a vehicle in which he was a passenger. The vehicle, driven by Michael James Doyle, 30, was pulled over after weaving on the roadway and nearly hitting a concrete barrier wall. Doyle, who was driving on a suspended license, was wearing a bullet-proof vest. A search of his vehicle turned up a fully loaded AK-47 rifle, pipe bombs and bomb components, five ammo magazines with a total of 159 rounds of ammunition, a steel shank, a steel plate converted into a shield, a machete, handcuffs, a copy of the Anarchist Cookbook and a copy of the Improvised Munitions Handbook. In total 7 complete Improvised Explosive Devices were discovered.
During a later search of Doyle's residence, detectives found a cassette tape with Doyle talking about killing and doomsday. They also found Molotov cocktail devices and a 30-06 scoped rifle.
Both Dewey and Doyle face 14 counts of misconduct with explosives, two counts of misconduct with a weapon, use of body armor during commission of a felony.