RSSPoverty
Arizona Daily Star's Series on Poverty continues with a 2014 project — Tucson's mobile homes: Better than nothing?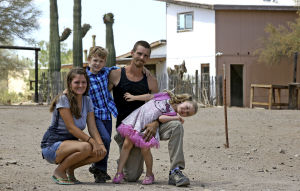 Enforcers care only about "what your yard looks like," says one frustrated tenant.
Read the Star's 2013 Award-Winning Series on Poverty:
×
Arizona Daily Star exclusive report: 'Losing Ground: Tucson's kids pay poverty's high price'
Follow the Arizona Daily Star
Vote! Today's Poll
Loading…
What is the most important issue for you in the 2016 Presidential Election?
Sign up for Tucson.com e-mail newsletters