Saipan, Northern Marianas Islands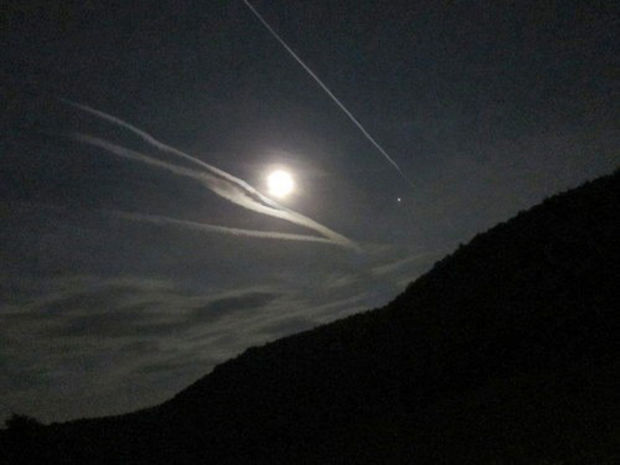 Who: Betty McDonald.
Where: Saipan, Northern Marianas Islands.
What: Moonrise.
Arizona Daily Star photo editor Rick Wiley's comments: "Betty McDonald's photo of jet contrails leading into the center of the image backlit by the moonrise on Saipan is almost monochromatic, with the imposing shadow of the infamous island looming on the right. The confluence of light and lines creates a subtle moment that may not be an obvious photo for many people."
Note: Betty McDonald was not available for comment.