A&f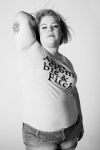 Blogger Jes Baker models Abercrombie & Fitch clothing to protest comments made by its CEO.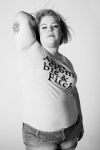 The models smolder at the camera, embodying familiar sensuality, all-American catalog cool. What might jump out next could be their tattoos.
Follow the Arizona Daily Star
Vote! Today's Poll
Loading…
What is the most important issue for you in the 2016 Presidential Election?
Sign up for Tucson.com e-mail newsletters