Arizona Actor Benjamin Stewart Dies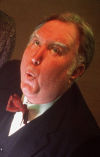 Benjamin Stewart appeared in more than 40 ATC productions, as well as regional theater and Broadway.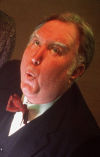 Longtime Arizona actor Benjamin Stewart, who appeared in Arizona Theatre Company productions for 25 years, died Tuesday in Phoenix. He was 70.
Follow the Arizona Daily Star
Vote! Today's Poll
Loading…
What is the most important issue for you in the 2016 Presidential Election?
Sign up for Tucson.com e-mail newsletters