Arizona Bar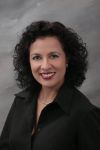 Tucson attorney Rosemary Marquez was appointed a federal judge for Arizona today, nearly three years after she was nominated for the post.
PHOENIX - Arizona's 17,500 lawyers won't have to worry about new competition from people who want to practice without bothering with three years of law school.
PHOENIX - A state legislator wants to allow even more people to practice law.
Follow the Arizona Daily Star