Arizona Universities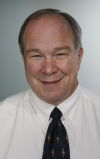 "Values-based" budget: $1 billion on private prisons, $600 million on university students.

The average college student, like these at the UA, produces about a half-pound of food waste per day, the EPA says.

TEMPE - The apple cores, half-eaten sandwiches and other unappetizing scraps thrown out at Arizona State University's Barrett Dining Hall would usually end up in a landfill. Instead, it will become compost to grow gardens and trees.
Follow the Arizona Daily Star
Vote! Today's Poll
Loading…
With the pool of presidential candidates narrowing, which front-runner do you support?
Sign up for Tucson.com e-mail newsletters