Assault Rifle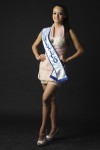 CULIACAN, Mexico —A 20-year-old state beauty queen has been killed in northern Mexico during a running gun battle between soldiers and the gang of drug traffickers she was traveling with, officials say.
     The nation is flooded sternum-high with Glocks, assault rifles and ammo clips. You will never put the gun genie back in the bottle. We are a testosterone-sotted teenaged nation that adores weaponry and wants to be armed-- much to the perplexed alarm of the civilized adult world. Hear ou…
More than 10,000 rounds of ammunition was seized from a tractor-trailer headed to Mexico, federal authorities in southern Arizona say.
Follow the Arizona Daily Star
Vote! Today's Poll
Loading…
With the pool of presidential candidates narrowing, which front-runner do you support?
Sign up for Tucson.com e-mail newsletters