Boxers
Leveling the playing field for all retailers could help them build sales within Missouri, they say.
March 9, 2011--Michael Tribula, Store Manager for Boxers adds new stock to the mix on Wednesday. The store is located at 1305 Washington Avenue, but also has a thriving internet site called mensunderwearstore.com. Dawn Majors dmajors@post-dispatch.com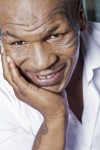 Tickets on sale Dec. 7.
Follow the Arizona Daily Star