Carol Penny Taylor

On July 29, 1948, Carol "Penny" Taylor stood on the infield at Wembley Stadium, a sunny and sobering afternoon shared by 80,000 people, King George VI, God and country.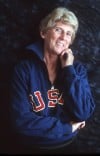 Penny Taylor participated in the Olympics the last time they were held in London. She has stayed active with USA Swimming.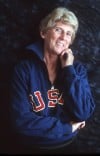 Carol "Penny" Taylor was part of the 1948 U.S. swimming team that won eight gold medals in London. While Taylor didn't medal in any events, the women's team earned three medals - two gold and one silver - and the men and women combined to win 15 medals. No other country won more than four.
Follow the Arizona Daily Star
Vote! Today's Poll
Loading…
With the pool of presidential candidates narrowing, which front-runner do you support?
Sign up for Tucson.com e-mail newsletters