Cathy Mincberg

TUSD did not violate state law or district policy when it awarded a $92,500 contract to a Texas firm with ties to Superintendent H.T. Sanchez, an in-house review determined.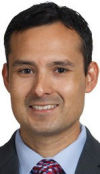 The consultant hired to lead TUSD's $92,500 strategic planning initiative met with district officials and was provided insight into their planning needs months before the district began soliciting contract bids, district emails and records show.

TUSD Superintendent H.T. Sanchez gave the head of a Texas education-consulting company a private early notice about a training program he intended to create here, and encouraged her to bid on the contract.
Follow the Arizona Daily Star
Sign up for Tucson.com e-mail newsletters