Center For Disease Control

Limbaugh says Colbert is not funny. Rush knows funny. That's why he's still on AM radio, where America turns for hilarious satire when the Victophone stops working. Here are today's headlines: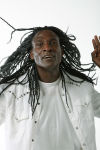 When Bassirima Soro singed on to do the Imagine No Malaria benefit concert Saturday ,he didin't expect he would get the disease before the show.
New rehab center set at NW Medical Center
Follow the Arizona Daily Star
Sign up for Tucson.com e-mail newsletters