Charles Koch

Also in this politics roundup: Ducey speaks to a Koch Brothers' conference.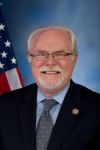 Two new videos attacking U.S. Reps. Ann Kirkpatrick and Ron Barber over their support for the Affordable Healthcare Act are expected to hit the airwaves this weekend.
SACRAMENTO, Calif. — Ending a mystery that captivated the run-up to Election Day, the Arizona group behind an anonymous $11 million donation revealed under court order Monday that the shadowy donation was laundered through two groups, including one tied to David and Charles Koch, the billion…
Follow the Arizona Daily Star
Vote! Today's Poll
Loading…
What is the most important issue for you in the 2016 Presidential Election?
Sign up for Tucson.com e-mail newsletters