Chia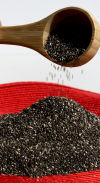 Chia seeds are black and white. If they're brown, they're probably not any good and could be immature.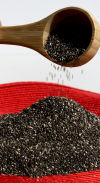 What if you could get a good amount of nutrition and feel satisfied all from a tiny seed?
Follow the Arizona Daily Star
Vote! Today's Poll
Loading…
With the pool of presidential candidates narrowing, which front-runner do you support?
Sign up for Tucson.com e-mail newsletters