Cocktails And Classics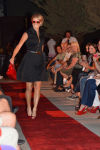 Cocktails & Classics is a fashion show, party and marketing bonanza all rolled into one at the Tucson Mall. The Friday night event is the second annual edition of the Southern Arizona Arts & Cultural Alliance brainchild.

During the charity event, attendees can enjoy appetizers and creative cocktails served by restaurants surrounding Tucson Mall.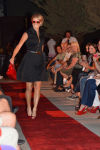 Models wearing retro styles will strut down a red carpet runway at Tucson Mall.
Follow the Arizona Daily Star
Sign up for Tucson.com e-mail newsletters